Wanda Jean Rose
Platte City, MO, 1952 - 2010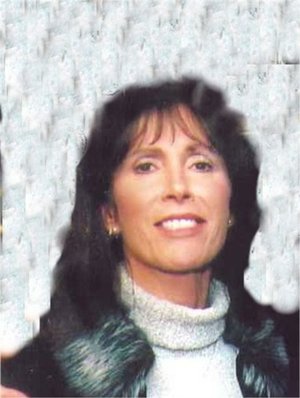 Wanda Jean Rose, 58, of Platte City, Mo., formerly of Little Rock, Ark. died Wednesday, November 3, 2010 at the St. Luke's Hospital Northland.
Memorial services will be 2 p.m., Saturday, Nov. 6th, 2010 at the Becker-Dyer-Stanton Funeral Home with Rev. Tim Champ officiating. Burial will follow in the Mt. Vernon Cemetery, Atchison, Kan. The family will receive friends from 1 to 2 p.m. on Saturday at the funeral home.
Memorial contributions are suggested to the University of Kansas for Cancer Research and maybe sent in care of the funeral home. Condolences to the family maybe left online at www.beckerdyer.com.
Wanda Jean Grame was born on Sept. 24, 1952 in Atchison, KS. the daughter of Lester R. and Jeanne (Hayes) Grame. She graduated from Weston High School in 1970 and received an associate degree in business from Highland Junior College. She was employed as a pharmacy technician at the Miller Pharmacy in Platte City, Mo. Wanda was an avid Kansas City Chiefs fan, dog lover, and enjoyed reading, movies, sun bathing and tanning.
She was married to Michael B. Rose on Aug. 11, 1984 in St. Joseph; Mo. Mr. Rose survives of the home. Additional survivors include a step-son; Christopher Beach, Guam, two sisters; Marie Grame, Camden Point, Mo., Roxanne (Charles) Trautloff, Atchison, Kan., two nieces; Heather Fuge-Taylor, Kansas City, Mo., and Samatha Trautloff, Kansas City, Mo., sisters-in-Law; Janet Rose, Columbia, Mo., and Carol Alexander, Brookfield, Mo., brothers-in-law; Charles Rose, Brookfield, Mo., and John Pat Rose, Athens, Ga., her parents and brother; Kenny Grame, preceded her in death.
Published November 5, 2010