Carey Milton Crawford
Sherwood, AR, 1959 - 2010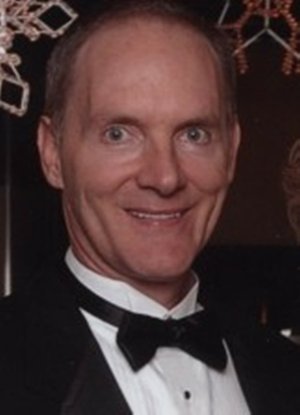 Dr. Carey Milton Crawford passed Friday, Nov. 5, at Baptist Medical Center in Little Rock, from complications with his heart transplanted 11 years ago. Cary was born in Benton, Ark., on July 4, 1959, to Milton "Budge" Crawford and Mary Helen (Heathman) Crawford. He graduated from Manila High School (1977) and Arkansas State University before receiving his doctorate in medicine from UAMS in 1985. His family practice residency training was completed at the AHEC in Pine Bluff in 1988. He practiced at the Marshall Road Medical Center in Jacksonville for many years, where he had also served as chief of staff. The last several years of his medical career, Cary administered cosmetic injections at numerous facilities in Central Arkansas. His devoted patients loved and respected him, not only as their doctor, but as a man. He was never without a kind word.
Cary is survived by his wife, Denise and daughter, Stephanie, of the home; his mother, Mary Helen Mulkey, and her husband, Jim Mulkey, of Little Rock; stepfather, J B Brown of Jonesboro, brother Dr. Dwight Duckworth (Dena) and nieces, Alyssa and Ashley, of Springdale and brother, Dr. Benton Brown (Dini) of Madison, N.J. He is preceded in death by his father, Milton Crawford, and his brother, Alan Duckworth.
Cary always left you better than he found you. He awoke each day with thanks for each little thing...the sunrise, birds, trees, change of seasons. He was a wonderful son, husband, dad, brother and uncle. His kindness, sense of humor, and sarcasm were adored by all he encountered. He was a man to look up to and a gentle, loving soul that will be truly missed.
Visitation will be held at First United Methodist Church in North Little Rock on JFK on Monday, Nov. 8, 2010 from 6 p.m. to 8 p.m. A memorial service will be held on Tuesday, Nov. 9, 2010 at 2 p.m. at First United Methodist Church in North Little Rock. Flowers are appreciated; however, memorials may be made in memory of Cary Crawford to First United Methodist Church North Little Rock at 6701 JFK Blvd., North Little Rock, Ark., 72116 or the Arkansas Regional Organ Recovery Agency at 1701 Aldersgate Road, Suite 4, Little Rock, Ark., 72205. Cremation services by Huson Funeral Home in Sherwood. Sign an online guest book at www.husonfuneralhome.com.
Published November 9, 2010
OBITUARY SUBMITTED BY:
Huson
6400 Mabelvale Pike , Little Rock other, AR
E-mail: jtayl@stonemor.com
Phone: 501-565-4644
http://www.husonfuneralhome.com/