Samuel Steven McCord
Camden, AR, 1956 - 2010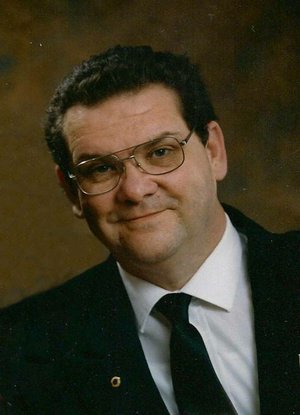 Samuel Steven McCord, age 54, of Camden passed away at his home on Sunday, November 7, 2010. He was a member of Camden Bible Baptist Church. He worked for Proctor Funeral Home, served as Deputy Coroner for Ouachita County for 10 years, served as coroner for 14 ½ years, was a member of the Evening Lions Club and Lion of the year for 2001, was a master gardener, volunteered for the Daffodil Festival and was a connaisseur of fine foods, his quote was "all food was fine."
He was preceded in death by his parents, Rashie A. and Imogene Skaggs McCord; and brother, Randy Lynn McCord. He was survived by his wife, Kim Andrick McCord; son, Samuel David McCord; daughter, Sarah E. McCord; special friend, Trisha Rhinehart Lewis and husband, Jeffery all of Camden, Ark.; and Larry Crain.
Funeral services will be 2 p.m., Wednesday, November 10, 2010 at Proctor Funeral Home with burial in Memorial Park Cemetery. Visitation will be 6 p.m. to 8 p.m., Tuesday at the funeral home. Proctor Funeral Home is in charge of the arrangements. In lieu of flowers memorial may be made to Camden Christian Academy. To sign the online guest register, visit www.proctorfuneralhome.com.
Published November 9, 2010
OBITUARY SUBMITTED BY:
Proctor Funeral Home
442 Jefferson Street SW, P.O. Box P, Camden, AR
Phone: 870-836-2264
http://www.proctorfuneralhome.com