Wilbur Doyle Waldron
Little Rock, AR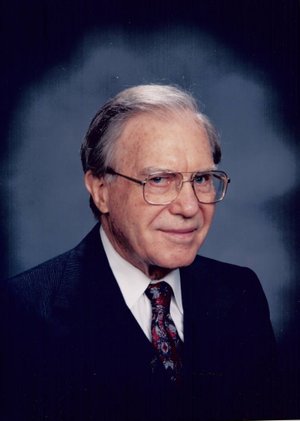 Wilbur Doyle Waldron, age 96, of Little Rock passed away November 21, 2010. He was preceded in death by his wife of 59 years, Genevieve M. Waldron; son, Stephen K. Waldron of Little Rock; his parents, James and Cecelia Waldron of Glenwood, Arkansas; and two brothers, Cloyd D. Waldron of Mobile, Alabama and Drew D. Waldron of Las Cruses, New Mexico.
He is survived by two sons, Wilbur Waldron Jr. of Tulsa, Oklahoma; William W. Waldron and his wife Cynthia of Little Rock: and four grandchildren Michael, Andrew, Joanna, Wesley and one great-grandchild Hunter.
He was a 1941 graduate of the University of Arkansas School of Medicine with an internship in the Santa Rosa Hospital at San Antonio. He was a WWII veteran, having served in the Army Medical Corps though major battles in Normandy, Northern France, Rhineland and Central Europe. From 1948-1971 he practiced medicine privately in Dallas, Texas in his specialty, internal medicine and cardiology. While in Dallas he served on the Board of Trustees for the Methodist C.C. Young Home for the Elderly and volunteered for many years as its resident physician. In 1972 he returned to his home state of Arkansas. In 1988, at the age of 74, he retired from the Veterans Administration Hospital in Little Rock. He continued working through the age of 93 as a physician with the Military Entrance Processing Station (MEPS) in Little Rock. He was devoted to medicine, respected by his patients and coworkers and was much loved by his family and friends.
The family wishes to express their thanks and appreciation to Dr. Abdelal (Dr. "A") and the staffs of Chenal Rehab, Odyssey Healthcare and UAMS. Private graveside services will be held at a later date. Memorials may be made to The Friendly Chapel, 116 So. Pine, North Little Rock, Ark. 72114 or to your favorite charity.
Published November 23, 2010