Lucille Block Carrigan
Emmet, AR, 1927 - 2010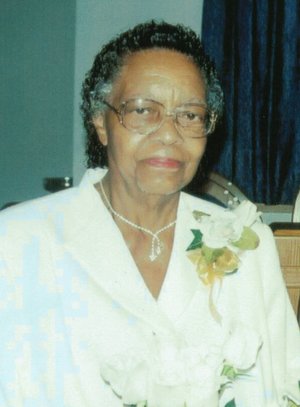 Lucille Block Carrigan 83, of Emmet/Antioch Community went to be with her Lord on Sunday, October 3, 2010 in Christus St. Michael Hospital in Texarkana, Texas.
Survivors include her children, John(Mercie) Carrigan of Prescott, Ark., Linda (Freddie) Smith of Fulton, Ark., Lonnie (Margaret) Carrigan of Piano, Texas, Severa Nell (Donnie) Davis of Hope, Ark., Frankie (Kris) Carrigan of Garland, Texas, Caesar (Debbie) Carrigan of Hope, Ark., Shirley (Jerry) Griffin of Dallas, Texas, Kathy (Samuel) Madison, of Reader, Ark., Chester (Constance) Carrigan of Hot Springs, Ark. and daughter-in-law, Mae Ann Carrigan of Hope, Ark., one brother and two sisters-in-law, Bennie (Lois) Block of Texarkana, Texas and Era Dixon of Emmet, Ark.; three sisters and one brother-in-law, Pearlene (Harvey) Cheatham of Fulton, Ark., Irene Walker of Texarkana, Texas and Mattie Hill of McNab, Ark.; several grandchildren, great-grandchildren and great-great grandchildren, nieces, nephews and extended family.
Funeral services will be at 12 noon, Thursday, October 1, 2010 at Munns Chapel Baptist Church Prescott, Ark. with Rev. Frank McClenton, Sr. officiating. Burial will follow in DeAnn Cemetery, Prescott, Ark. Pallbearers will be her grandsons. Visitation will be from 5-7 p.m., Wednesday, October 6, 2010 at Antioch Baptist Church Hwy. 332 Antioch/DeAnn Community. Arrangements are entrusted to Carrigan Memorial Funeral Services, INC 336 East Grand Ave Hot Springs, Ark. (501) 623-7664.
Published October 5, 2010
OBITUARY SUBMITTED BY:
Herndon-Pharr Funeral Home
403 South Main, Hope, AR
Phone: 870-777-4686