Sigma Kelly Fletcher
Marietta, GA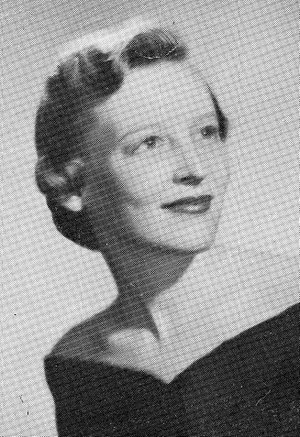 Mrs. Sigma Kelly Fletcher, age 76, of Marietta, Ga. passed away October 9, 2010. She spent most of her life supporting her husband Brigadier General Edward N. Fletcher. She was a member of a bridge club and had an incredible passion for creating beautiful things. She was a gifted painter, seamstress and artisan. She was preceded in death by her husband.
She is survived by her daughter, Ellen and her husband Tim Bass of Breman, Ga., her son Colonel Scott Fletcher and his wife Angela of Chantilly, Va., grandchildren, Christopher Driese, Andrew Fletcher and Matthew Fletcher, mother, Rose Hagy of Hot Springs, Ark., uncle, Ralph Kelly of Columbus, Ga. and sister Sarah Davis of Little Rock, Ark.
A memorial service will be held Wednesday, October 13, 2010 at 12 noon at the funeral home. The family will receive friends one hour prior to the service. Internment will be at Georgia National Cemetery following the service. Online condolences may be expressed at www.hmpattersoncantonhill.com. H.M. Patterson & Son Canton Hill Chapel, 1157 Old Canton Rd, Marietta, Ga. 30068. 770-977-9485.
Published October 12, 2010