Virginia Lucille Eastham Bankston
North Little Rock, AR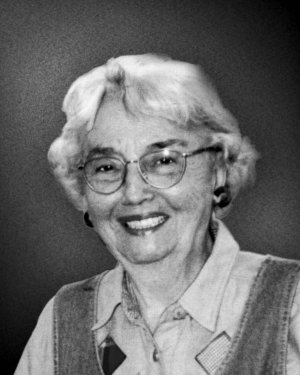 Virginia Lucille Eastham Bankston, 90, formerly of Memphis, passed away October 11, 2010. Mrs. Bankston was born in Toone, Tenn. and spent most of her adult life in Memphis, Tenn. She was retired from Memphis City Schools.
She was preceded in death by her husband William O. "Bill" Bankston, parents, Willie H. Eastham and Loura Eastham, brothers, Marvin Eastham, Oscar Eastham, Alvis Eastham and Joe Eastham, sisters, Lois Smith and Mildred Hudson. She is survived by her daughter, Sarah Virginia "Ginger" Bankston Bailey of North Little Rock, Ark., granddaughters, Heather Virginia Bailey of North Little Rock, Ark. and Shannon Bankston Bailey of Fayetteville, Ark. as well as her beloved companion Zoie.
Graveside services will be held at Memorial Park Funeral Home in Memphis at 3:30 p.m., Wednesday, October 13, 2010. The family will receive guests prior to the service from 2:30-3:30 p.m. also at Memorial Park Funeral Home. In lieu of flowers, memorials may be sent to Christ Episcopal Church, 509 Scott Street, Little Rock, Ark. 72201 or Humane Society of the Ozarks, 413 N College Avenue, Fayetteville, Ark. 72701.
Published October 12, 2010