Robert E. "Bob" Orgain
Little Rock, AR, 1922 - 2010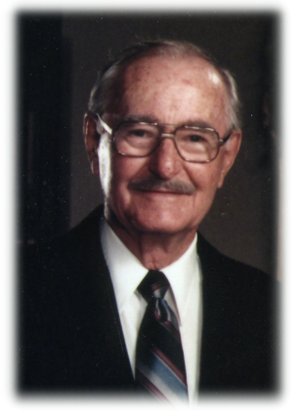 We mourn the loss of Dr. Robert E. "Bob" Orgain, who passed away on Monday, October 18, 2010. He was the devoted husband to his late wife, Ethel Orgain, who passed away on July 31, 2010, after 63 years of marriage. Robert Orgain was a loving Husband, Dad and Grand-Dad to his wife, two children and 3 grandchildren. Born on December 22, 1922 to Robert E. & Oneida Orgain, Robert has one sister, Ruby Carey, of Pine Bluff. He was a veteran of WWII. A more loving and devoted father you could not find. He was a good provider to his family and participated in his children's lives with care, fun, and wisdom. To his children he was a true hero, and to his wife a beloved companion. Robert Orgain, DDS, practiced family dentistry in Little Rock for approximately 30 years. He was dedicated to his practice and the many patients he served. He demonstrated kindness and compassion in all endeavors. Over the years, many patients who came to him as children were still coming to see him as adults. Everyone who met him liked & admired him. An avid golfer for decades, Robert Orgain was a long-time member of Pleasant Valley Country Club, and enjoyed participating in many activities at their facilities. He could recount many happy golf stories experienced with his friends. His love of flying covered many years, and the time he spent in his plane were treasured. Other hobbies Robert enjoyed included woodworking at home. As a Dentist, he was very good with his hands, and this skill translated well into building intricate woodwork. He and his wife completed many home projects together; including remodeling and landscaping.
In his retirement, Robert spent precious time with his wife, Ethel; daughter, Deborah Rogers; son, Russ Orgain; Grandchildren: Elizabeth, Zachary, and McKenzie Orgain; and, friends and extended family. His sense of humor was wonderful, and people loved being in his presence. He will be greatly missed by all who loved & knew him. Survivors include: son, Russ Orgain of Fayetteville; daughter, Deborah Rogers of Little Rock; sister, Ruby Carey of Pine Bluff; Nieces, Ellen Tarkington & family; Elise Argue & family; his late wife's family members in Texas; and, numerous extended family members.
The funeral service will be held at 10:00 a.m., Friday, October 22, 2010 at Roller-Chenal Funeral Home Chapel (501) 224-8300 with Reverend Greg Schick and Mr. John Cook officiating. The family will receive friends following the service. Interment will be at 12 noon at Arkansas State Veterans' Cemetery in North Little Rock. Online guestbook: www.rollerfuneralhomes.com/chenal .
Published October 21, 2010
OBITUARY SUBMITTED BY:
Roller-Chenal Funeral Home
13801 Chenal Parkway, Little Rock, AR
Phone: 501-224-8300
http://www.rollerfuneralhomes.com/chenal