Danny "Danny Merle" Lovelace
Pine Bluff, AR, 1956 - 2010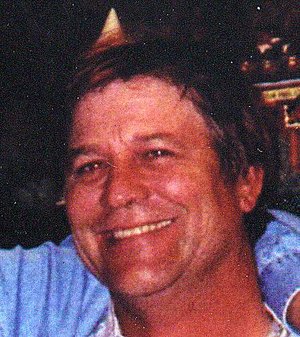 Danny Ray "Danny Merle" Lovelace of Pine Bluff ended his earthly journey and began the journey that he said was awaiting him next on Wednesday, October 20, 2010. Mr. Lovelace was born November 28, 1956 in Memphis, Tennesee and grew up on the banks of his beloved Arkansas River in Altheimer. Danny graduated from England Academy in 1975 as "Mr. England Academy" after being given that honor by his peers as a result of having lead his football, basketball, and baseball teams to many victories (never one to brag, he would shrug and just say, "we won more than we lost"). His competitive spirit on the field was replicated in his pursuit of his favorite pastimes, which included hunting every kind of Arkansas wildlife imaginable, fishing, and gardening. He was a member of the Fordyce Buck Club and was caretaker of Whiskey Tree Hunting Club. Many friends and families enjoyed the results of the many activities that gave him so much pleasure throughout his life. His heart and soul, many said, were as big as the great outdoors he loved and he relished sharing whatever he could with everyone dear to him. Danny was proud of the fact that he became a master carpenter, learning his craft as a young teenager alongside Raymond "Grandpa" Lovelace, which enabled him to establish his own construction company at age 23. Restoring his and his wife's landmark Art Deco home was one of his proudest accomplishments.
Danny is survived by his wife, Lyle Dixon Lovelace, whom he married June 10, 1995, his son, Matthew L. Lovelace and stepson Joel T. Anderson, all of Pine Bluff; parents Billy Ray and Joyce Hartzog Lovelace of Altheimer; a brother, Dennis and his wife Kim Lovelace of England; two sisters, Diane and her husband Jack Bailey of Vicksburg, Mississippi, and Toni and her husband Kevin Goggans of Altheimer; in-laws, Phoebe and Don Spharler of Pine Bluff; two brothers-in-law, Allyn Dixon and Michael Pagano of Des Moines, Iowa; five nieces and one nephew; and his loving canine companion and caregiver, Edna Louise (his miniature Schnauzer) who never left his side for a moment.
Friends and family are invited to a Celebration of Life memorial service Saturday, October 23, 2010, at 2:00 at his parents home on Shepherd's Island. Because feeding those he loved with the bounty of his harvest, hunting trips, and fishing expeditions meant so much to him, and due to his love of nature and all of God's creatures, the family requests that memorials be made to Heifer Project International, the Humane Society of Jefferson County, or the Audobon Society.
Published October 22, 2010
OBITUARY SUBMITTED BY:
Ralph Robinson & Son
807 South Cherry Street, P.O. Box 5254, Pine Bluff, AR
Phone: 870-534-3131