Jill D Warren
North Little Rock, AR, 1938 - 2010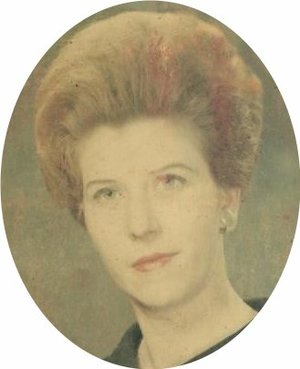 On October 26, 2010 Jill D. Warren, of North Little Rock, loving wife and mother and passionate friend lost a long, hard-fought battle with COPD. She was surrounded by loved ones to the end, none more so than her devoted husband of 46 years, William C. Warren, who scarcely left her side the last two years of her life. Jill was born on January 26, 1938 to John D. and Ida Mae Walton who predeceased her. She was born in Little Rock, Arkansas and raised throughout the state as her father was a salesman. Jill attended Texas State College for Women before transferring to the University of Arkansas in 1956. She married Dr. Roy E. Harrison with whom she had three children. In 1964, Jill met and married William Warren and they combined his two children with her three to form a cohesive family full of love and laughter. The children have been known to say that they had a "storybook childhood" filled with dogs, cats, hamsters, horses, turtles, motorcycles and a donkey. In addition to raising a family, Jill was an accomplished artist who captured wildlife and nature scenes so beautifully that she won third place in the Arkansas Ducks Unlimited Contest.
Jill was predeceased by her parents and older brother, John D. Walton, Jr. She is survived by her husband of 46 years, Bill Warren of North Little Rock, Arkansas; her son, Bill Warren Jr. of Charleston, Arkansas and his wife Mary and their children, Eric and Eran Robertson, Meredith Jimenez and Kami Burton; her son Mark Harrison of Orlando, Florida and his son Mark Harrison, Jr.; her daughter Susan Pittman of Little Rock, Arkansas and her husband Kelly and their children Jennifer and Amanda Pittman; her daughter Deborah Johnson of Winter Park, Florida and her children David and Mark Johnson; and her daughter Didi Sallings of Little Rock, Arkansas and her husband Jerry and their children Drew and Courtney Sallings. She is also survived by her brother Milton Walton of North Little Rock, Arkansas and his wife Deanna.
Funeral service will be at 1 p.m., Friday, October 29, 2010, at Roller-Owens Funeral Home Chapel (501-791-7400). The family will receive friends from 5-7 p.m., Thursday, October 28, 2010 at the funeral home. Interment will be at 11 .m., Monday, November 1, 2010 at Arkansas State Veterans' Cemetery. There will be an open visitation from Friday through Sunday at the funeral home. In lieu of flowers the family suggests memorial contributions be made to Arkansas Hospice, 14 Parkstone Circle, North Little Rock, Arkansas 72116. Online guestbook www.rollerfuneralhomes.com/owens.
Published October 28, 2010
OBITUARY SUBMITTED BY:
Roller-Owens Funeral Home
5509 John F. Kennedy Blvd., North Little Rock, AR
Phone: 501-791-7400