Anna Kathryn Woodward Styles
Clarksville, AR, 1927 - 2010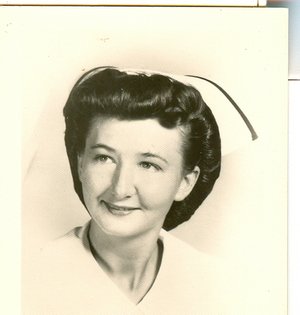 On Wednesday, October 27 Anna Kathryn Woodward Styles was called home to be with the Lord. She was born in Detroit, MI on March 15, 1927. She was the only child of the late Athol and Kitty Woodward. She married the love of her life James Doyle Styles on April 1st 1950. They made their home in Johnson County, where she entered into the field of medicine as an RN. Kat started her career at the Johnson County and Turner Memorial Hospitals, and proceeded to work as the College of the Ozarks Nurse, Johnson County Health Nurse, Nursing and EMT instructor at Arkansas Valley Vo-Tech, Plant Nurse for Singer Inc., Area Agency on Aging, and Children Medical Services. She touched the lives of many with a healing touch, comforting smile on her face, and light in her eye. Kathryn was member of the Coal Hill Church of Christ where she raised her family and was a very active member of the church family. When her husband, Jimmy, passed away very unexpectedly in October 1989, Kathryn wrote. "He was prepared daily to meet his maker. This is our consolation- that he is in a far better place and that if we all continue strong in the faith, we will be there someday also. Until then his spirit guides us and we remain." We all have peace in knowing that their sprits guide us as we remain.
Kat is survived by her children Kathy and Herman Ahrens, Kenny and Cyndy Styles, Joy and Mike Wilson, Jamey and Angela Styles, Jan and Rick Storms, 14 grandchildren, and five great-grandchildren.
Service will be 11 a.m., Saturday, October 30 at Clarksville Church Of Christ, Burial at Styles Family Cemetery, Coal Hill, Arkansas. Visitation will be 5 p.m. - 8 p.m., Friday at The Styles home in Coal Hill. Memorial donations may be made to Coal Hill Church of Christ, 600 S. Main Street, Coal Hill, Ark. 72832. Arrangements by Hardwicke Funeral Home.
Published October 29, 2010