Brenda Lee Martin Fleming
Haughton, LA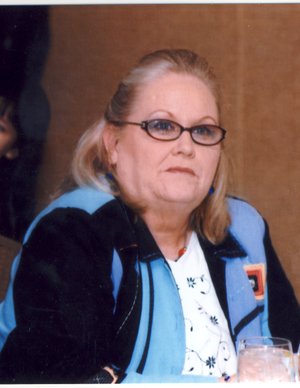 Brenda Lee Martin Fleming, 60, went home to be with her Savior on October 26, 2010. There will be a Memorial Service celebrating Brenda's life at Hill Crest Memorial Funeral Home in Haughton on Saturday, October 30, 2010 at 1 p.m. She was preceded in death by her parents: Calvin and Adeline Martin.
Brenda is survived by James Larry Fleming, her loving husband of 43 years; three sons, Larry Don and wife Vikki of Benton, La., Eric and wife Stephanie of Frierson, La., Brent and wife Jamie of Ivan, La.; two sisters, Suzie White, Carolyn Roy, and brother, Stanley Martin; six grandchildren, and seven step-grandchildren. She was a devoted church member of Eastwood Church of Christ. She was a very loving person and active in the lives of her husband, children, and grandchildren. She loved her career and loved everyone she worked with at the LSU Medical Center Kid's Clinic.
The family would like to give a special thanks to Dr. Reddy and the Staff at Feist Weiller Cancer Center and fellow employees for the loving care they gave her. In lieu of flowers, please donate to St. Jude Children's Hospital. You may share your memories with the family by visiting www.hillcrestmemorialfh.com.
Published October 29, 2010