Wanda Jean Stephens
Conway, AR, 1934 - 2010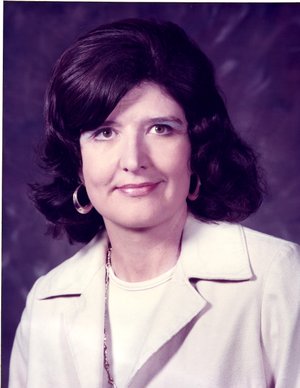 Wanda Jean Ward Stephens, M.D., 76, of Conway, a pioneer of psychiatric and mental health services in the state of Arkansas and founder of Living Hope Institute, Inc., the first Christian-based inpatient psychiatric program in Arkansas, died Oct. 27, 2010. Dr. Stephens was born to the late Dave and Bertha Ward of Conway on Jan. 12, 1934. She was valedictorian of her Conway High School graduating class of 1950. She earned her bachelor of arts degree from Hendrix College in 1954 and her M.D. from the University of Arkansas School of Medicine in Little Rock in 1958. She completed an internship at St. Vincent Infirmary in Little Rock in 1959 and psychiatry residencies at the Austin State Hospital in Austin, Texas, in 1963; Arkansas State Hospital in Little Rock in 1964; and the University of Arkansas School of Medicine in Little Rock in 1965. She was certified by the American Board of Psychiatry and Neurology in 1979. Her post-graduate education included six weeks of Harvard Business School's smaller company management course from 1979-81 and 22 semester hours in theology from the Southern Baptist satellite seminary program in Little Rock and the Southwestern Theological Seminary from 1982-86. In 1959-60, she was the first staff physician at Arkansas Children's Colony in Conway (now Conway Human Development Center), where she was responsible for setting up the medical clinic, evaluating and treating 300 children. She was a psychiatric consultant at the Little Rock Air Force Base from 1965-78 and was the first psychiatrist of the Air Force Base Mental Health Center Clinic. She was the first president and one of the founders of the Arkansas Group Psychotherapy Society in 1974-75 and served as chief of psychiatry at Baptist Medical Center in Little Rock (1975-78), HCA Doctors Hospital in Little Rock (1989-94) and Columbia Doctors Hospital (1995-97). In 1998, she received the lifetime Vision Award for the innovative approaches in the incorporation of Christian disciplines into the psychiatric treatment process from The Fellowship of Pentecostal/Charismatic Caregivers. She served as honorary co-chairman on the Physician's Advisory Board of the National Republican Congressional Committee in 2003-04. Dr. Stephens served as senior faculty member of the Southwestern Group Psychiatry Society from 1965-79 and associate clinical professor supervising interns and residents at the University of Arkansas Medical Sciences Campus from 1975-86 During a short leave from medical practice, she worked as senior vice president of Ward Industries, Inc., in Conway. She was responsible for employee health and oversaw the company's compliance with government regulations, including the federal standards by the Occupational Safety & Health Administration (OSHA). In 1989, she founded Living Hope Institute, Inc. with the help of her friend, Dr. Bruce Sanderson, the first Christian-based inpatient psychiatric program in the state of Arkansas. Living Hope Institute was the first institution of its kind in Arkansas to treat inpatient psychiatric clients with a treatment modality that combined Christian mental health principles with mainstream accepted psychiatric methods. Dr. Stephens pioneered a fully-integrated treatment of the patient's mind, body, soul, and spirit through sound scientific therapies, combined concurrently with Biblical, scriptural references, which enhanced therapeutic response. She served as chairman, president and medical director. At its peak, Living Hope Institute served the largest base of adult inpatient psychiatric referrals in Arkansas. In 1998, Living Hope Institute, as the parent organization, founded Living Hope Texarkana, the first Christian-based free-standing psychiatric hospital in Arkansas. Living Hope Texarkana served all age groups, from children to adolescents to adults and geriatric patients. Dr. Stephens served chief of staff of Living Hope Texarkana from 1998-2004. Dr. Stephens became a Christian in 1980. In her testimony, she stated she found "The Answer" for depression in her own life. She found that God's "unconditional love" surpassed all understanding and brought her the vision she developed for Christian-based mental health services and the founding of Living Hope Institute. True to Dr. Stephens' convictions and her quest for excellence, she completed 22 semester hours toward her theology degree after becoming a Christian. Just prior to her passing, on Sept. 13, when asked about her life as a Christian, she said, "The greatest reason for living is to work for the glory of the Lord." Dr. Stephens had a very strong work ethic instilled into her by her father, Dave Ward, founder of Ward Industries, the school bus company in Conway. She was a pioneering woman who worked hard to achieve her goals and ambitions. She earned her solo pilot's license in 1950 when she was only 16 and retained her pilot's license until 1969. She had dreamed of becoming an astronaut one day but later devoted her life to medicine. She was one of only two women graduates from the UAMS School of Medicine in 1958, when it wasn't popular for women to work outside the home, much less as a physician. True to her calling, she pioneered several medical staff positions and mental health organizations for psychiatric services in Arkansas. In 1993, Dr. Stephens co-authored a personality inventory, known as the Great Design Personality Model, with Robert Maris, Ph.D., based on the Process Communication Model (PCM) originally developed by Taibi Kahler, Ph.D. PCM is a model of behavior that measures and describes the six personality types that make up one's unique personality structure. PCM has been used for years in the selection of astronauts and payload specialists for NASA. Dr. Stephens' contribution to the work was to integrate a Christian worldview of PCM into a derivative work that incorporated a spiritual application of the model to everyday Christian living. She was a member of the Arkansas Caduceus Club, Arkansas Medical Society, Pulaski County Medical Society, American Medical Association, Arkansas Psychiatric Society, American Psychiatric Association, American Academy of Psychotherapists, founding member of Southwestern Group Psychotherapy Society, and Christian Medical and Dental Association.
Dr. Stephens was preceded in death by her parents, David Henry Ward and Bertha E. Cazort Ward, and one brother, Charles Ward of Little Rock. She is survived by her three sons, Dr. Greg Stephens of Shreveport, La.; Kimbro Stephens and his wife, Daphna Alice, of Hot Springs Village; and Philip Stephens and his wife, Krissy, of Sherwood; one brother, Steve Ward and his wife, Elaine, of Heber Springs; 10 grandchildren: Kathryn and Rachel, and their mother, Jan Chalmers, devoted friend; Alex, Jennifer and Joshua Stephens, and their mother, D.L. Stephens; Grace, Joy and Micah Stephens and Christina Crawford; and Savanna Stephens; sister-in-law Sharon Jones of Maumelle; a special cousin, Sara Andrews of Conway; her children's father, Ken Stephens and his wife, Donna, of Conway; nephews David Ward and his wife, Angela; Doug Ward and his wife, Evelyn; and Paul Ward; and nieces Erin Hekmatpour; Kristen Castile; Stephanie Goetz and her husband, Steve; and Angela Baker and her husband, Daryll; and several great-nieces and great-nephews.
Memorials may be made to Trinity Broadcasting Network or the American Cancer Society. Funeral services will be held Saturday at 11 a.m. at Conway First Church of the Nazarene, Faulkner and Scott Streets, with burial to follow at Oak Grove Cemetery in Conway. Visitation will be at Roller-McNutt Funeral Home in Conway Friday from 5-9 p.m. Pallbearers will include Dick King, George Baker, Tim Andrews, Mark Andrews and Billy Counts and her nephews Doug, David and Paul Ward. Honorary pallbearers are Ron Hardin, Bruce Sanderson, Taibi Kahler, Charles Brandt, Mark Stephens, Steve Williams, Dave Williams and Allen Williams. Services will be broadcasted via the internet. For additional information, contact Dr. Greg Stephens at gregstephens80@aol.com, for login information. Online guestbook: www.rollerfuneralhomes.com.
Published October 29, 2010
OBITUARY SUBMITTED BY:
Roller-McNutt / Conway
8th and Vine, P.O. Box 249, Conway, AR
Phone: 501-374-2731