Mickey Billingsley
Benton, AR, 1954 - 2010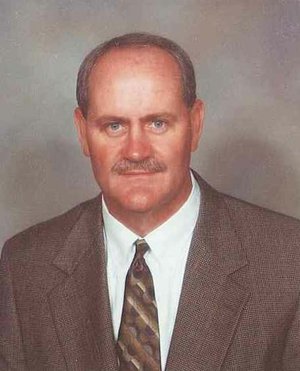 Mickey Carl Billingsley, 56, of Benton, Arkansas, passed away Wednesday, October 27, 2010. Mickey was born October 20, 1954, in Benton, and he was a graduate of Benton High School. He attended the University of Arkansas, where he was a letterman on the Razorback football team. He was a member of the 1976 Cotton Bowl and 1978 Orange Bowl championship teams.
Mickey earned a master's degree from Arkansas State University and a specialist's degree from the University of Central Arkansas. Mickey was a lifelong educator and began his career as a football coach, serving at Cabot, Beebe, Blytheville, and Morrilton. He was beloved by his players, and he touched the lives of countless students through the years. Mickey was named Conference Coach of the Year six times and was honored as the Fellowship of Christian Athletes Arkansas Coach of the Year. He was also a coach for the 1997 Arkansas All-Star football game. Mickey was inducted into the 2005 Benton Athletic Museum Wall of Fame.
After coaching, Mickey entered school administration and served as superintendent at Wonderview, Danville and Bauxite Public Schools. He was named Arkansas Rural Educators Superintendent of the Year in 2009. He was a member of First Baptist Church of Benton.
Mickey was preceded in death by his parents, Hazel Billingsley and Hershel Billingsley, and his sister Jeannie Billingsley.
He is survived by his wife of 34 years, Marsha Cook Billingsley, Benton, Arkansas; his daughters, Mandy Wright (Eric), Palo Alto, California; Michelle Litterst (Nathan), Knoxville, Arkansas; his brothers, Roger Urrey, Bryant, Arkansas; Edwin Bolliera, Malvern, Arkansas; Danny Billingsley, Benton, Arkansas; Rickey Billingsley, Benton, Arkansas; his sisters, Ernestine Brown, Benton, Arkansas; Janet Foster, Bryant, Arkansas, and extended family and friends.
Visitation will be from 2 p.m. to 4 p.m. on Sunday, October 31, 2010 at First Baptist Church, Morrilton, Arkansas. Funeral services will also be at First Baptist Church in Morrilton on Monday, November 1, 2010 at 1 p.m. Memorials may be made to the Arkansas Razorback Foundation, 1295 S. Razorback Road, #A, Fayetteville, Ark. 72701 or First Baptist Church Building Fund, 200 E. Church, Morrilton, Ark. 72110. Arrangements are by Harris Funeral Home of Morrilton. Online guestbook: www.harrisfuneralhomes.net.
Published October 30, 2010
OBITUARY SUBMITTED BY:
Harris Funeral Home, Inc.
118 South Moose Street, P.O. Box 439, Morrilton, AR
Phone: 501-354-4575
http://www.harrisfuneralhomes.net/