Darlene Kendrick Deadmon
Little Rock, AR, 1937 - 2010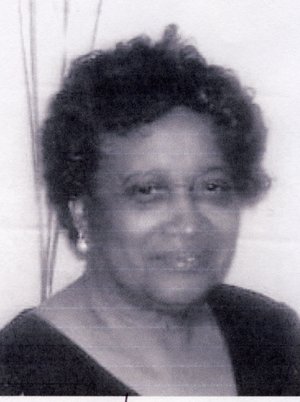 Darlene Kendrick Deadmon, age 73, of Little Rock, went to heaven on the wings of an angel Sept. 12, 2010. She was born Moarch 29, 1937 to the late John Henry Sr. and Rutha Mae Cary Kendrick. She was a member of the original Spiritual Echos Gospel Singers of Little Rock.
She is survived by husband, Walter James Deadmon; two sons, Robert (Ruthie) and Garry (Daphne) Deadmon; six grandchildren; and five great-grandchildren; one sister, Ruthie (Thomas) Pearson; four brothers, Elroy (Dorothy), Hermon (Geneva), William (Deloris) and Bernard Kendrick all of Little Rock.
Service will be 11 a.m., Saturday, at Greater Trinity COGIC. Family hour 6-7 p.m. at Woods Temple COGIC. Interment, Arkansas State Veterans Cemetery, Monday, 11 a.m. Watson-Northcrest (501) 812-5303.

Published September 17, 2010