Margaret Gregory Burks
Little Rock, AR, 1944 - 2010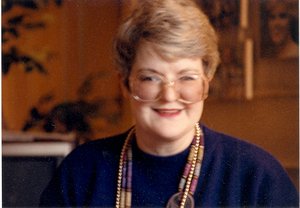 Margaret Gregory Burks, age 65, of Little Rock, died Sunday, September 19, 2010. She was surrounded by her family, her close friends and her cherished puppy dogs. Preceded in death by her parents, Edwin and Annette Gregory, Margaret was raised in Parkdale, located in Southeast Arkansas, Ashley County. She graduated high school from the Lausanne School for Girls in Memphis, Tennessee. Margaret then went on to college where she attended both the University of Arkansas in Fayetteville and the Centenary College in Shreveport, Louisiana. Margaret was known for her quick wit, her gentle Southern ways and her love and total commitment to her family and friends. A rescuer of both people and animals alike, she tirelessly gave to those whom she held dear, as well as any organization that protected abandoned animals. Even though health issues caused her to be confined to her home for many years, the world came to her. She was surrounded by those she loved, beautiful gardens filled with birds and butterflies, abundant wildlife and her adored puppy dogs. During each season her home was transformed into the appropriate holiday. Having been born on Halloween, one of her two favorite holidays featured witches, pumpkins and scary cats. The Christmas Holidays followed with effusive Santa Clauses, a multitude of angels and rooms filled with Christmas trees. For her past time, you could always find Margaret glued to the TV either following her favorite team, watching the news channels or ordering from QVC or HSN. She ordered such a great quantity of merchandise from these home shopping networks, that by the time the goods arrived, she had forgotten what she ordered. Each arrival suddenly became a great surprise.
Margaret is preceded in death not only by her parents, but also by her husband Charles Wyatt Burks. She is survived by her best friend and long time, dedicated caretaker, Mary Elam, and Mary's daughter, Vicky Miller, her sister-in law and husband Beverlee and Earl Lyons, her cousins Marcia Miller Johnston and her husband, Rick, Miller Owens Johnston, Dean and Kathe Miller, Kim Miller and Matt Pitt, Karen Morschheimer Graddy, Henry Morschheimer, Eva and Jamie Dedmon, Kristen and Todd McCready, Gail and Conner Morschheimer, Stacy and Michael Munzell, Julia and Gibb Weisbecker, adopted grandson Brent Widner and her dearest friends Marilyn Lindberg, Carolyn Gaffney, Jane Jackson and Craig Stamper.
We may no longer hear her voice or see her heart-warming smile, but she will continue to be our strength, the bond that keeps us together, the twinkle in our eyes and the joy in our lives. We shall be celebrating all these things we hold dear at her home on Tuesday, September 21, 2 p.m. - 4 p.m. In lieu of flowers, memorial donations may be made to: Crisis Center of Roland, P.O. Box 90, Roland, Ark 72135; The Pulaski County Humane Society, 14600 Col. Glen Road, Little Rock, Ark. 72210; or Helping Hands for Little Paws, P.O. Box 1551, Little Rock, Ark.
Published September 21, 2010
OBITUARY SUBMITTED BY:
Griffin Leggett Healey & Roth
5800 West 12th Street, Little Rock, AR
Phone: 501-661-9111