Maxine Parris Addington
Daingerfield, TX, 1922 - 2010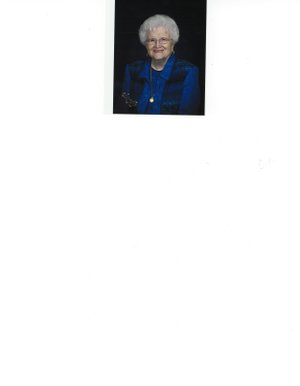 Services for Maxine Parris Addington, 87, of Daingerfield will be held 11:00 a.m. Wednesday, September 22, 2010 at Daingerfield Church of Christ with Norman Miller & Tim Gibbs officiating. Burial will be in Springhill Cemetery in Rocky Branch under the direction of Nail-Haggard Funeral Home. Mrs. Addington was born October 26, 1922 at Rocky Branch to Joe and Rena Jones Parris and passed away September 18, 2010 in Mt. Pleasant, TX. She was a member of Church of Christ in Daingerfield, worked as a clerk at Irvin Hardware for 10 years, and a homemaker.
She was preceded in death by her parents, first husband, Felton R. Murdock who was killed in WWII, her husband of 30 years, Ozro U. Addington, sister, Audrey Childress Connor, & infant great-grandson. She is survived by a son & daughter-in-law, John A. & Becky Murdock of Little Rock, Ark.; daughter, Rena Addington Craig of McKinney, TX; step- daughters, Judy Addington Hamilton & husband John of Quitman, Texas, & Edye Addington Quinney & husband Greg of Hot Springs, Ark.; seven grandchildren & seven great-grandchildren; sisters & brothers-in-law, Josephine & James Griffitt of Salado, Texas, Phairey & Jim Ramey of Daingerfield, Texas; numerous nieces & nephews.
Family will receive friends 5 pm til 7 p.m., Tuesday at the funeral home. Memorials may be made to Daingerfield Church of Christ Youth Fund, P.O. Box 779, Daingerfield, Texas 75638 or the charity of Your Choice. Condolences may be made on line, WWW.Nail-Haggardfh.com.
Published September 21, 2010