Ronny K. Woods
Nashville, AR, 1946 - 2011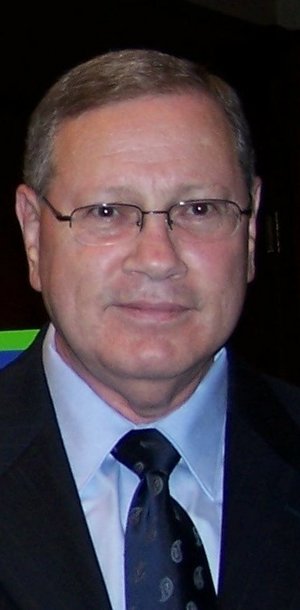 Ronny K. Woods, age 65, died Tuesday, August 2, 2011 at a Little Rock hospital after a year-long battle with cancer. He was born June 12, 1946 in Nashville, Arkansas to the late Bartlett and Fannie Smith Woods.
He was also preceded in death by a brother, Bobby Woods and a nephew, Bobby Glen Woods. He is survived by his wife of 44 years, Linda Donnell Daniel Woods, a son, Shawn Alan Woods and wife Brandi, and grandson, Blane Woods all of Nashville, Arkansas, his twin brother, Donny and wife Sue of Nashville, his brother, William and wife Zona of Hope, Arkansas, his sister-in-law, Emma Woods of Murfreesboro, Arkansas, seven nieces and one nephew.
Ronny was a member of Immanuel Baptist Church, Nashville, Arkansas. He served as a Sunday school teacher for over 40 years, a deacon and a choir member. A friend and counselor to many people, Ronny had a great sense of humor and loved to talk and visit with others. He earned his Bachelor of Business Administration degree from Southern Arkansas University in 1968. Ronny was a partner, along with his twin brother, in the public accounting firm of Woods and Woods, PA, Ltd., for over 32 years. Ronny was a member of the Arkansas Society of Accountants and served two terms as president. He was also a member of the National Society of Accountants and in 2006 was named the Accountant of the Year.
In 1990, he was appointed by Governor Bill Clinton to a term on the Arkansas State Board of Public Accountancy and served as the board's President in 1995. At the time of his death he was a member and Vice President of the Accreditation Council for Accountancy and Taxation. He loved his community. Ronny served on the Nashville Chamber of Commerce as its president and shared the "Man of the Year" award in 1990 with his twin brother, Donny. He served as the treasurer of the Howard County Children's Center for over 30 years and as the treasurer of the KNVL and KJEP public television stations for over 15 years. As a member of the Nashville Rotary Club, Ronny served as president and was a Paul Harris Fellow. At his death he was serving as the Chair of the Nashville Parks and Recreation Commission and as a member of the U of A Cossatot Community College Board of Visitors. Ronny served as a member of the Nashville Fire Department for 25 years and in 1993 was named the Fireman of the Year and was a former Fire Chief.
Services are scheduled for 3 p.m., Friday, August 5, 2011 at Immanuel Baptist Church, 315 W. Immanuel Street, Nashville, Arkansas. Visitation will be at the Nashville Funeral Home on Thursday, August 4, 2011 from 6-8 p.m. In lieu of flowers, the family requests that memorials be made to Immanuel Baptist Church, P.O. Box 212, Nashville, Ark. 71852 or KJEP Television Station, P.O. Box 1020, Nashville, Ark. 71852.
Published August 4, 2011
OBITUARY SUBMITTED BY:
"Nashville Funeral Home Services, Inc."
1208 W Sunset St., P.O. Box 834, Nashville, AR
Phone: 870-845-1398