Norma Gordon Waldrip
DeWitt, AR, 1923 - 2011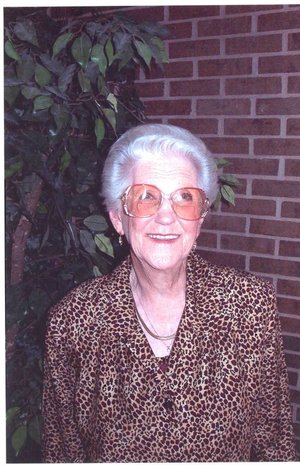 Norma Gordon Waldrip, age 88, went to be with her Lord, Dec. 8, 2011. She was born Oct. 21, 1923 in Kansas City, Mo., to Wilbur and Elsie Ritchey. Norma was preceded in death by her husbands: Halbert Gordon and Eugene Waldrip; parents; brother, Don Ritchey; and sister, Lucelle Henderson.
Norma and her first husband, Halbert, were owners of Gordon Furniture in DeWitt for over 40 years and also owners of Gordon Motel and Coffee Shop for over 20 years. She was a member of First Baptist Church where she sang in the choir and was a Sunday School teacher for more than 50 years. She directed the Young at Heart Program at First Baptist Church and was active in the Women's Jail Ministry. Norma was also a certified interior decorator.
Survivors include: sons and their wives, Glen Paul and Vida Gordon of Stuttgart, Bill and Mary Gordon of Benton, stepsons and wives, Mark and Angela Waldrip of Moro and Lowell and Elizabeth Waldrip of Benton; one brother, Arthur (Clem) Ritchey of San Angelo, Texas; 13 grandchildren; 17 great-grandchildren; and one great-great-grandchild.
A celebration of her life will be 11 a.m., Saturday, Dec. 10, 2011 at Essex Funeral Home Chapel, officiated by Bro. Jay Jacobs and Bro. John Brown. Burial will be in DeWitt Cemetery. Memorials may be made to First Baptist Church of DeWitt. Visitation will be at the funeral home from 5 to 7 p.m., Friday evening.

Published December 9, 2011