William V. Wyatt
Jonesboro, AR, 1940 - 2011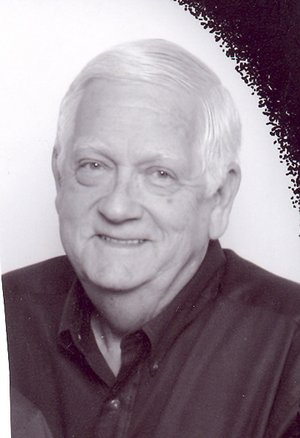 Dr. William V. Wyatt, 70, of Jonesboro, born March 17, 1940, to William H. and Mary Grace Wyatt in Blytheville, died January 22, 2011, in Jonesboro. He was Professor of Chemistry at Arkansas State University from 1967 until his retirement in 2010. He was selected as one of the "First 100 Distinguished Faculty" at ASU in April, 2010. Dr. Wyatt received his BS degree from Arkansas State College in 1961. He earned both Master and PhD degrees in Physical Chemistry from the University of Arkansas, Fayetteville.
Dr. Wyatt is survived by his loving wife, Jean Hampton Wyatt; sons, William K. (Buttermilk) and Marsha Wyatt of Jonesboro, Richard and Donna Wyatt of Cabot, and Stephen and Sheila Wyatt of Atlanta, Georgia; and one daughter, Debbie Gallant and Mark Schroeder of Hickman, Tennessee. Other relatives include one brother, Richard H. (Dick) Wyatt and Olivia of Little Rock, one sister, Ethel Jean Elledge and Larry of Springfield, Illinois, two grandsons, William Henry Wyatt of Jonesboro and Eric Hamilton Wyatt of Atlanta.
Visitation will be held Wednesday afternoon from 3-4 p.m. in Emerson Memorial Chapel. Funeral services and burial will be private. In lieu of flowers, please consider a contribution to the Dr. William V. Wyatt Chemistry Scholarship Endowment at the Craighead Community Foundation, 407 Union, Jonesboro, Ark. 72401. Online registry at www.emersonfuneralhome.com.
Published January 25, 2011
OBITUARY SUBMITTED BY:
Emerson Funeral Home
1629 E. Nettleton, Jonesboro, AR
Phone: 870-935-4345