Carlton E. Rhodes Sr.
White Hall, AR, 1925 - 2012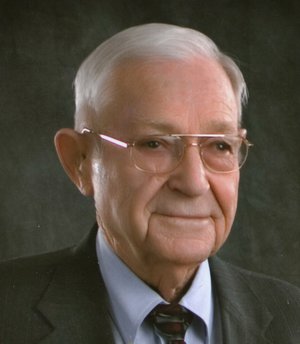 The greatest man we knew is now with the greatest man he served in life. Carlton E. Rhodes Sr., 86, of White Hall passed away at his home surrounded by those he loved on January 29, 2012. Mr. Rhodes was born on August 9, 1925 in the "Y" Community of Cleveland County, to the late Oscar and Mary Stover Rhodes. He enlisted at the age of 17 in the US Navy and fought in the Pacific Arena during World War II. He served his country as a gunner's mate aboard the USS Boyd. At the end of the war he enlisted in the US Army and proudly served for 20 years retiring as M/Sgt.
After a year-long courtship of love letters across the seas, he was united in marriage to Bonnie Jean House. They celebrated their 62nd wedding anniversary on April 10, 2011.
Upon his military retirement he settled with his family in White Hall and earned a second retirement with the Pine Bluff Arsenal.
Carlton was a faithful and devoted member of First Baptist Church of White Hall where he served as deacon and Sunday School teacher for many years. He was also a member of the White Hall Chamber of Commerce and Disabled Veterans. He loved animals, baseball, the Razorbacks and yard sales.
He was known for his sense of humor and his astonishing love for his family. Reuniting with him in Heaven are his parents, siblings; Willie " Bink" Rhodes, Lonnis H. Moore and Betty Rhodes McNutt. He is survived by his loving wife and soul mate Bonnie Jean Rhodes; his children, Carlton E. "Butch" Rhodes Jr. and wife Melissa, Janie Rhodes Burton and husband Russell, Judy Carole Rhodes and Eric Franklin Rhodes. There are eight grandchildren; Matt Rhodes and wife Rae, Megan Rhodes Miller and husband Jason, Mack Rhodes, Dylan Rhodes, Heather Burton Kruelen and husband Kyle, Lauren Burton Border and husband Mike, Amelia Burton Baxter and husband Matthew and nine great-grandchildren.
Funeral services will be held at 2 p.m., February 1, 2012 at First Baptist Church of White Hall. The family will receive friends from 1-2 p.m. at the church. He will be laid to rest at Black Cemetery in Cleveland County.
The family wishes to thank Dr. Bruce Murphy and Dr. Russell Burton for their loving and devoted care for the past 17 years. Memorials may be made to the Building Fund First Baptist Church of White Hall 8708 Dollarway Road, White Hall, Arkansas 71602. www.cranfordfh.com.
Published January 31, 2012