Sebia Ann Hawkins
Nambe, NM, 1953 - 2012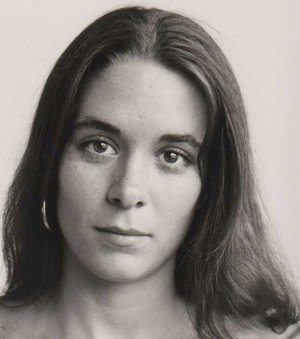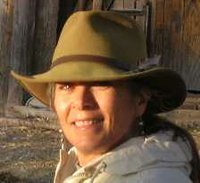 For those who were fortunate to have known, and loved her (she was easy to love), Sebia Hawkins was a vision of beauty, alive with the joy of living, filled with intellectual curiosity and eager to find out who you were and what you might both do together. She had a laugh that exploded out of her chest, captivating you and her with the thrill of existence. Sebe's laugh was so genuine, once you heard it you never forgot it. Here I am it said, I'm alive! Lets be alive together!
She was born in Little Rock, Sebia Ann Hawkins, May 21, 1953. Her father, Col. Willard A."Lefty" Hawkins, USAF, was a force to be reckoned with. Head of the Arkansas Selective Service during the Vietnam War, he was a left handed professional ball player in the summers during his college days, earning the lifelong nickname "Lefty." He raised Sebia and her two sisters, Debbie and Sara, in a household filled with scintillating discussions on politics, morality, history, philosophy, and how to make a difference in the steaming cauldron of the 1960s with all its movements, isms and social change.
No wonder that after Sebia graduated from Hall High School in Little Rock, she went to the University of Arkansas at Fayetteville and earned a BA, 1974, and MA, 1979, in history. After graduation, she taught history for four years at the University of Maryland's University College Adult Education Program, in Germany, Italy, Japan and the Philippines.
This was just a warm up act for her rabble rousing work with Greenpeace from 1984-1995. Sebia wrote numerous papers while she lobbied, browbeat, and cajoled people around the world from the U.N and Congress to the Philippines, on to Europe, Russia and back; circling the globe doing good works, making friends and living the great adventure of her life.
Sebia made the news when she and others helped hang a "Give Me Liberty from Nuclear Testing" on Lady Liberty in 1984 while the statute was being restored. She followed that up in 1986 by crawling across the Nevada desert to practice civil disobedience at a government nuclear underground bomb testing site. Nuclear disarmament was a favorite target of Sebe's and good luck stopping her if your name was on her hit list to be persuaded to come around to her point of view.
In November 1995, she moved to Santa Fe and was Development Director for Collective Heritage Institute in New Mexico and continued working on Greenpeace's board, the Ruckus Society in Berkeley, Calif., the Center for International Environmental Law in DC, Concerned Citizens for Nuclear Safety in Santa Fe, and the Permaculture Credit Union in New Mexico. Sebia was a walking hot spot of networking relationships; whether they were friends she'd known since she was six years old or met the previous month. Her last job was Director of Development for the Environmental Law Group of New Mexico in Santa Fe.
In February, 1997, she met her devoted, beloved, musically and artistically gifted husband, Spin Dunbar, a stained glass artisan and bass player extraordinaire. Sebia and Spin married Oct. 23, 1999 and lived in Nambe in a restored adobe house they both cherished. In the spring of 2009, Sebe was blindsided by devastating multiple aneurysms that nearly took her life. With Spin's steadfast support and her will to live, Sebia made a remarkable recovery. In a twist of fate, she succumbed to liver cancer this past spring on April 28, 2012. Although she died young, Sebia lived hard, loved hard, touching all of us.
Sebia is preceded in death by her father; her mother, Ellen Frances Mallory Hawkins; her sister, Deborah L. Hawkins. Survived by her sister, Sara Hawkins-Riley and her husband, Kevan Riley of Chickasha, Okla.; nieces, Rebecca M. Newsome, Stephanie A. Haygood, and Jennifer L. Haygood; and Kevan's son, Nick R. Riley, and several dear cousins from the Blume clan.
Memorials in memory of Sebia can be made to the New Mexico Environmental Law Center Sebia Hawkins Memorial Fund, 1405 Luisa St., Ste. 5, Santa Fe, N.M. 87505, ph. 505-989-9022, nmenvirolaw.org.
A celebration of Sebia's Life will be held on Sunday, Sept. 9, from 2 p.m. to 3:30 p.m. at the Trio's Pavilion Room, 8201 Cantrell Road, Little Rock. Call 501-831-5255 if you need additional information.
Published September 2, 2012