Esther Higgs Youngman
Boise, ID, 1931 - 2014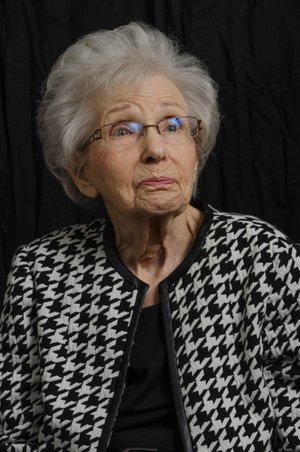 Esther Higgs Youngman passed away on April 7, 2014 in her home in Boise, Idaho. Her son and daughter were at her side.
Esther was born on October 2, 1931 in Evansville, Indiana to Bennett and Grace Higgs. She was the 3rd child out of five children. Her sister Janice is her only living sibling. Don, Betty Ann, and Mildred preceded her in death as did her parents. Her mother passed when she was four years of age. She was primarily raised in Calhoun Kentucky by John and Bess Ballantine, who preceded her in death. John and Bessie had two children whom Esther considered her brothers, John Raymond and Hugh. Hugh is still living.
In High School she was voted the bathing beauty of the class. She attended one year of business school and worked for Texas Gas in Owensboro, Kentucky.
Esther found the love of her life on a blind date during a vacation in Florida. She met William Max Youngman and decided he was the one for her. They dated for a week before they were engaged. They were married six months later on December 29, 1955. Their love affair lasted 57 years.
They had three children Betty (David) Turner of Boise, Idaho, Julie (David) Harris of South Jordan, Utah and Mark (Maureen) Youngman of Johns Creek, Georgia. They have nine grandchildren and one great-granddaughter.
Esther and Bill started their married life in the United States Air Force in Texas. After leaving the Air Force, Bill worked for Northwestern Bell. Esther and Bill lived in various places in Iowa but lived for 15 years in Omaha, Nebraska where they raised their children. She was always volunteering. She was involved in United Methodist Women, serving as president several times in Omaha and in Bella Vista. She was involved in Young Matrons, The Omaha Home for Girls, and other civic causes. Esther was devoted to her family. As her children went to elementary school each year she would be a room mother for one of her children's class rooms. She was also very active with the Girl Scouts. She helped with the cookie drive while her daughters were in Girl Scouts. Her children remember Esther reconciling the orders, calculating the money, and a garage full of cookies that needed to be disbursed to the Girl Scouts.
In 1977 Esther and Bill moved to Chatham Township, New Jersey. When Esther and Bill lived in New Jersey she loved to go to the theater. Esther was involved in Newcomers and volunteered at the hospital. Bill and Esther loved to travel.
In 1986 Bill and Esther moved to Bella Vista, Arkansas where they retired
They loved their life in Bella Vista and she was very involved in the community. She played golf every Wednesday and even won a tournament. Once. She was an active member of The First United Methodist Church of Bella Vista. She helped with many bazaars and other activities. Esther was involved in PEO. She played bridge. She and Bill participated in Neighborhood Watch. They had many friends and enjoyed entertaining and taking friends and their grandchildren out on the boat.
Esther was a feisty Southern woman with great tenacity and integrity. She loved politics and read three newspapers every day as well as watched a lot of news on television. She watched so much Fox News, we were sure Bill O'Reilly winked at her every night to say thanks for watching.
Esther was devoted to her husband and cared for him when he needed her most. She was a wonderful mom and a doting grandma. She would comment that she had great children where upon her children would reply they had a great mother! She will be greatly missed.
Private family services will be held in July and Esther will be interred at the Veterans Cemetery in Boise, Idaho. Memorials may be made to Bella Vista United Methodist Church, 20 Boyce Dr., Bella Vista, Ark. 72715 or Bella Vista Library, 11 Dickens Place, Bella Vista, Ark. 72714.
Her children rise up and call her blessed, her husband also, and he praises her. Many women do noble things, but you surpass them all. Proverbs 31: 28-29.
Published April 12, 2014