Faye Hicks Westerman Wehrman
Benton, AR, 1920 - 2014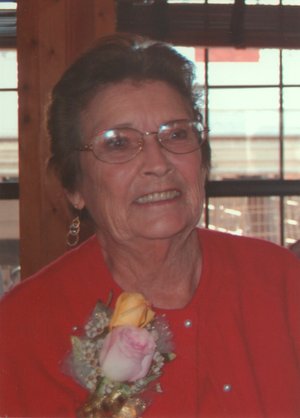 Faye Hicks Westerman Wehrman, age 94, of Benton passed away Saturday April 12, 2014. She was born Feb. 12, 1920 in Hot Springs. Faye was a homemaker and a member of Mt. Carmel United Methodist Church in Benton. She was preceded in death by her parents, Benjamin and Audie Kinsey Hicks; husbands, John Westerman and Byron Wehrman; brothers, Winfred Hicks, Delmar Hicks, and Wilbur Hicks; sisters, Sadie Ellison, Juanita Johnson, Norma Jean Jones, and Helen Detherage; great-grandson, Blake Jackson.
Survivors, daughter, Credonna Doss, Benton; brother, Don Hicks, Nashville, Ark.; step-children, David Wehrman and wife Joyce, Judy Blake and husband Frank, Larry Wehrman and wife Connie; three granddaughters, Ladonna Stroud and husband Jeff, Sharon Harris and husband Mike, and Patti Stroud; great-grandchildren, Kyle Jackson, Darron Jackson, Crissy Klober and husband Josh, Tarra Turney and husband Robert; great-great-grandchildren, Devin Jackson, Savannah Jackson, Jeffrey Turney, Jacie Jackson, Riley Klober, Brodie Turney, Dossen Jackson, Curtis Turney Gage Klober, and Ladonna Jackson.
Funeral services will be 2 p.m. Tuesday at Ashby Funeral Home Chapel with burial at Ten Mile Cemetery. Minister will be Rev. Bob Warford.
Visitation will be from 1-2 p.m. Tuesday before the services.
Pallbearers: Kyle Jackson, Daron Jackson, Joshua Klober, Larry Wehrman, Rick Hicks, Charles Detherage.
Memorials may be made to Mt. Carmel United Methodist Church, 2005 Hwy. 5 North, Benton, Ark. 72019.
Online guest book at www.ashbyfuneralhome.com.
Published April 14, 2014
OBITUARY SUBMITTED BY:
Ashby Funeral Home
108 West Narroway, Benton, AR
Phone: 501-778-2544