Betty Ann (Burlison) Balch
Lavaca, AR, 1934 - 2014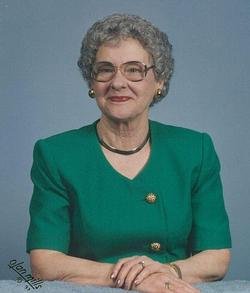 Betty Ann (Burlison) Balch, who resided in Lavaca, Arkansas, passed away Sunday, April 20, 2014 in Fort Smith, Arkansas. She was born July 4, 1934 in Joiner, Arkansas to the late Aaron Bartlett Burlison and Avie (Baskin) Burlison. She was 79 years old. She was also preceded in death by two sisters, Juanita Humble and Shirley Warhurst and two brothers, A.J. Burlison and Tommy Burlison.
Betty was owner and operator of Balch's Shoe Tree in Fort Smith for 35 years, and was a member of Lavaca First Baptist Church.
Funeral service will be 10 a.m. Wednesday, April 23rd, at First Baptist Church in Lavaca, with the Rev. Elvis Sneathern officiating. Burial will be at Oak Valley Cemetery, located south of Lavaca, under the direction of Brotherton Brothers Funeral Home in Charleston.
She is survived by her husband of 63 years, Travis of the home; three sons, Dwight Balch and wife Glo of Naylor, Larry Balch and wife Alesia of Lavaca, and Glen Balch and wife Kelly of Bella Vista; two brothers, Donzil Burlison and Billy Burlison, both of Olive Branch, Mississippi; nine grandchildren and one great-grandchild.
Pallbearers will be Cameron Balch, Hayden Balch, Duncan Balch, Matthew Balch, Greg Gann, Dustin Davis, Don Balch, and Kenny Smithson.
Family will visit with friends 5 p.m. to 8 p.m. Tuesday night at Lavaca First Baptist Church. Public viewing will be beginning at 2 p.m. Tuesday at Lavaca First Baptist Church. To pay an online tribute, please visit www.brothertonbrothersfuneralhomes.com.
Published April 22, 2014