Ivy Randel Wells Jr.
Azle, TX, 1926 - 2014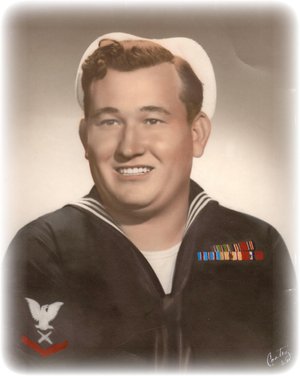 Ivy Randel Wells, Jr. 87, of Azle, Texas passed away Sunday, March 30, 2014. He was born June 8, 1926 in Pecos, Texas to the late Ivy Randel and Sweetie West (Miller) Wells Sr.
One of six children, he was predeceased by siblings Estelle Wells McMullen, Billy Richard Wells, Jimmie Wells Preslar, Jessie Mae Wells Kelton, and Celia Wells Thompson.
At the outbreak of World War II, Randel lied about his age, enlisted in the US Navy and served on vessels in the Pacific. After WWII he played football for Sul Ross State University. He graduated in 1951, but had to have his diploma mailed to him due to enlisting in the Air Force at the beginning of the Korean Conflict. When he retired in 1969, he had served his country in combat in World War II, Korea and Vietnam. He was awarded the Bronze Star, a Purple Heart and other medals and commendations. He was a Combative Measures Instructor who earned a Second-Degree Black Belt in Judo at the Kodokan Institute in Tokyo, Japan. Kodokan is the birthplace of Judo.
In retirement, Randel was a passionate outdoorsman who loved nature. Nephews, nieces and grandchildren still talk about his boating and fishing trips. He loved to laugh and to make others laugh and was generous to a fault. Visiting his house between Clinton and Scotland was always an adventure filled with swimming, fishing, watching birds and bears, and laughter. His final home was at Eagle Crest Villa in Azle, Texas. His cheerful disposition and quick sense of humor won everyone's heart. He was voted "Valentine King" which earned him the nickname "Romeo."
Randel was married twice. His first wife was Nona Carrol Wells North with whom he had his only child, Kerral Wells Robertson. Late in life he married again, to Bobby Louise Walker Shannon.
He is survived by his daughter Kerral, grandsons Micah and Joshua Robertson, Joshua's wife Jacquelyn and great-granddaughter Claire; step family Mary Kay Shannon, Becky Nell Shannon and Roger Young, and their sons John Charles Young and WO2 Robert James Young with his wife Jessica. He is also survived by numerous nieces, nephews, grand nieces and nephews and cousins and friends. Randel enriched all of their lives. He will be greatly missed and fondly remembered. Randel will be interred in Foster Cemetery in Van Buren County, Arkansas beside his parents and other family members.
Memorial Graveside Service will be 10 a.m. Tuesday, April 22, 2014 in Foster Cemetery Scotland, Arkansas with Pastor Donnie Love officiating. Inurnment will follow with U.S. Air Force Military Honors.
Memorial Arrangements have been entrusted to Roller-McNutt Funeral Home of Clinton, Arkansas. Online guest book: www.rollerfuneralhomes.com.
Published April 22, 2014
OBITUARY SUBMITTED BY:
Roller-McNutt Funeral Home
Highway 65 South, P.O. Box 177, Clinton, AR
Phone: 501-745-2151