Wilma Kaye Roberson
Helena-West Helena, AR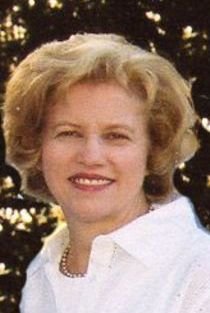 Wilma "Kaye" Goff Roberson, age 69, of Helena, Ark, died Thursday evening, April 17, 2014, after an extended fight against cancer. She passed away at her family's home surrounded by her children and several relatives. Her family will receive friends for visitation 6-8 p.m. Monday, April 21, 2014, at Roller Citizen's Funeral Home, of West Helena. Pastor Jim Harrison will host a funeral service at Faith Outreach Church on Springdale Road in West Helena on Tuesday, April 22, at 2 p.m. All friends and family are welcome to attend.
Kaye's love for the gospel and education began early in her life. She was a native of Jackson, Tn., where she was a member of the Bemis Pentecostal Church. Her educational accomplishments include graduating salutatorian from South Side High School in Jackson, Tenn. where she was president of Book Club, treasurer of Mu Alpha Theta, Senior Class officer, secretary and treasurer of FHA, member of Beta Club, Library Club, Science Club, Future Teacher's Club, and Yearbook Staff. She received a Bachelor's degree in English and Spanish from Union University in Jackson, Tenn., a Master's degree from Memphis State University in Memphis, Tenn., and a Master's of Library Science degree from George Peabody College (Vanderbilt) in Nashville, Tenn.
Kaye was devoted to her family, Christian ministry and education. These were the loves of her life, and everyone who knew her knew it. She influenced everyone she came into contact with in the areas of education and ministry with her gentle spirit. She taught Spanish and English at Beech Bluff High School in Jackson, Tenn. and later at Maplewood High School in Nashville, Tenn. In the 44 years that Kaye called Helena home, she was the librarian at Central High School, the Regional Medical Librarian for the AHEC of the University of Arkansas, manager of K's Steak House and Pat's Cafe, and co-manager of Sonic Drive-In. She also was Founder and Director of the Phillips County Christian Montessori School in West Helena, Ark. for 13 years. She was influential in the establishment of Faith Outreach Church, and in bringing Women's Aglow ministry, the Young Life ministry, and additional Christian radio to Phillips County as well as participating in mission trips.
Kaye was a quiet, soft-spoken, dedicated, dependable lady of God who was always supportive of others especially close friends and family, children and grandchildren, wanting them to always do the right thing and succeed in everything they did. Always quiet, she was happy to help others do great things and humbly never took credit. People loved to be around her because she was so full of love and blessed everyone she came in contact with. Much of her time was spent praying for others, rarely for herself. She loved to travel to new places and enjoyed spending quality time with friends and family. To others every moment with Kaye was quality time.
Kaye was a much loved and dedicated wife, mother, and grandmother, sister and friend, and she will be extremely missed. She was preceded in death by her father and mother, Ewing and Jewell Eason Goff of Jackson, TN, two brothers Elco Goff and Cleo Goff also of Jackson, TN, and a step-grandson, John Battle Houston Hamrac of West Helena, Ark. She leaves behind a loving husband of 44 years, Pat Roberson; three sons, Patrick (Norma) Roberson of West Helena, Jon Roberson and Chris Roberson of Helena; a daughter-in-law, Hollie Scheeler of Beebe, Ark.; and two grandsons, Quint and Will Roberson of Beebe, Ark. Also surviving are brother, Jerry Eason (Carole) Goff of Smyrna, Tenn., and, sister, Linda (Bill) Farmer of Jackson, TN; also many friends and extended family.
In lieu of flowers, tax-deductible donations may be made to East Arkansas Educational Foundation of Phillips County Inc. P.O. Box 2292, West Helena, Ark. 72390. EAEFPCI helps to fund the local food pantries and to advance educational opportunities.Roller-Citizens has charge of arrangements.www,rollerfuneralhomes.com.
Published April 22, 2014
OBITUARY SUBMITTED BY:
Roller-Citizens / West Helena
508 E. Plaza St., P.O. Box 2427, West Helena, AR
Phone: 870-572-2571