Theresa Adele Hendricks
of Little Rock, AR, 1957 - 2014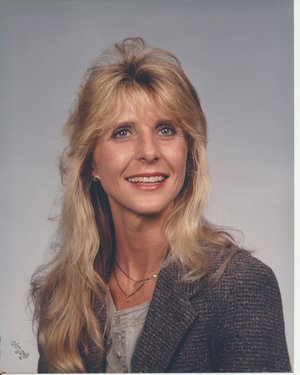 On Aug. 2, 2014 THERESA ADELE HENDRICKS was called to God while asleep at home.
Theresa was born on Jan. 9, 1957 to John C. and Vivian "Sue" Lisemby in Pine Bluff, Ark. She graduated from White Hall High School and attended the University of Arkansas at Little Rock. She was a lifelong member of White Hall Methodist Church.
Theresa was a gifted singer and accomplished piano player. She could listen to any song and play it on the piano within 10 minutes. She once flirted with becoming the "next big thing" in country music, and was given an award by the Arkansas Songwriters Association. She abandoned any interest in a career in music when she thought it conflicted with her devotion to her family.
Theresa's real love and true passion was her family. She married the love of her life, Brad Lowber Hendricks, on June 20, 1981. Brad and Theresa were partners, sweethearts, and best friends in every way. Theresa gave birth to the light of her life, Savannah Renée Hendricks, on Sept. 26, 1996. Theresa spent the rest of her life totally dedicated to loving and caring for her husband and daughter. Her life as a mother was awe inspiring. She cherished her role and performed it with boundless energy and vitality. Theresa's compassion and devotion to her daughter and husband were the foundation of this tight-knit family. She provided the environment and support for her family to achieve their maximum happiness. She never ceased to amaze those around her by the true devotion and dedication to her daughter, her husband, and those she loved. Brad adamantly credits Theresa with the founding and success of his law firm. He often says: "I could not have done it without her. Period."
Anyone who met Theresa was immediately struck by her caring for others. She was held in the highest regard by everyone who knew her. She put everyone's needs before her own. She always volunteered to help family, friends, and even strangers, and never expected or wanted anything in return. She shunned praise for her gracious acts of kindness and generosity. Those who knew her will never forget her endless love, smile, laughter, determination, devotion, humility, brilliance and extraordinary kindness.
She is survived by her father, John C. Lisemby; her brother, Richard Alan Lisemby; her husband, Brad Lowber Hendricks; and their daughter, Savannah Renée Hendricks. She was preceded in death by her mother, Vivian "Sue" Lisemby; and her sister, Dianne Lisemby Lampkin.
Theresa's life will be celebrated in a ceremony on Aug. 16, 2014 in Little Rock, where musical performers from Georgia, Arkansas and Texas will pay tribute to her through their music. A traditional service will be held at White Hall Methodist Church on Aug. 23, 2014. Arrangements by Roller-Chenal Funeral Home 13801 Chenal Parkway, Little Rock, Ark. (501) 224-8300.
In lieu of flowers, the family requests memorials in Theresa's name to The American Heart Association.
Online guestbook:www.rollerfuneralhomes.com/chenal.
Published August 10, 2014
OBITUARY SUBMITTED BY:
Roller-Chenal Funeral Home
13801 Chenal Parkway, Little Rock, AR
Phone: 501-224-8300
http://www.rollerfuneralhomes.com/chenal