Elizabeth Fox Steffey
of Little Rock, AR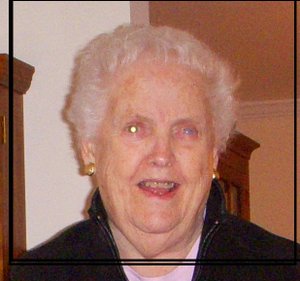 Elizabeth Fox Steffey, 89, of Little Rock, Arkansas passed away on Monday, August 11, 2014. Elizabeth was born in Dante, Virginia and a daughter of the late Van E. and Cora Phillips Fox. Elizabeth and her husband Bill moved to Erwin, Tenn. in 1956, where they were active and long-time members of Centenary United Methodist Church. She was a member of the Joy Circle, Get Acquainted Club, and the Garland Sunday School Class.
Libby helped at UCM Hospital with the Auxiliary and Gift Shop. She and Bill enjoyed traveling, especially with the family, friends, and members of the church. In 2001, they relocated to Little Rock.
In addition to her parents, Elizabeth in preceded in death by her husband of 60 years, W.A. (Bill) Steffey. Elizabeth has left behind to cherish her memories include: two daughters, Billie Scott and husband Ken of Little Rock, Pam Chase and husband Ed of Wilmington, N.C.; grandchild: Sallie Johnson and husband Mark of Wilmington, N.C.; two great-grandchildren: Alleda and Daniel of Wilmington, N.C.
The family request the honor of your presence as we honor and remember the life of Elizabeth Alice Steffey in a funeral service to be held at Centenary United Methodist Church, Erwin, at 2 p.m. on Friday, August 15, 2014. Rev. Kim Isley will officiate. Vocal selections provided by Dr. Catherine Edwards Bunton. The family will receive friends from 1:30 p.m. until service time on Friday in the church sanctuary. Committal services will follow at Roselawn Memorial Gardens. Pallbearers will be notified. In lieu of flowers, the family request memorial donations be made to Centenary United Methodist Church, 203 North Elm Ave., Erwin, Tenn. 37650. Condolences and memories may be shared with the family and viewed at www.valleyfuneralhome.net. These arrangements are made especially for the family and friends of Elizabeth Alice Fox Steffey through Valley Funeral Home, 1085 N. Main Ave, Erwin, 423-743-9187.
Published August 14, 2014