Jeff Kessinger
Hawthorne, CA, 1960 - 2014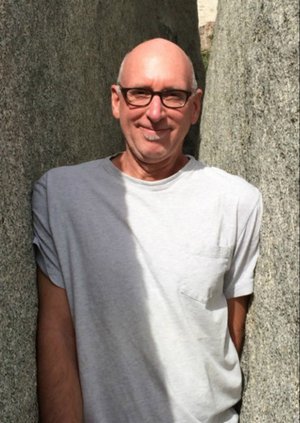 Jeff Kessinger, 53, of Hawthorne, Calif., died on Wednesday, August 6, 2014, at his home in the care of family and friends. He was born on September 10, 1960 in Conway to Bob and Rebecca Kessinger. He graduated from Little Rock Central High School, earned a B.A. from Hendrix College and a M.F.A. from California Institute of the Arts.
He is survived by: his wife of 29 years, Dee Williams of Hawthorne, Calif.; his father, Bob Kessinger of Little Rock; his aunts, Erkle St. John and husband Jerry of Columbia, S.C., and Lucy Cummings of Conway; his uncles, Tommy Padgett and wife Kay of Conway, Charles Padgett and wife Frances of Houston, Texas and Ronny Padgett and wife Mary of Houston, Texas; his sister-in-law, Renee Williams and husband Chris Stewart of Little Rock; and his mother-in-law, Terry Williams of Conway.
As an artist, he participated in exhibitions in Berlin, Chicago, Little Rock, and Los Angeles. He was an art instructor for several years starting in 1985 at University of Central Arkansas, then at University of Arkansas at Little Rock. Jeff was a nationally Certified Opthalmic Assistant and worked in opthalmic research for the last 22 years at Retina-Vitreous Associates, Beverly Hills, most recently as the Clinical Trials Imaging Manager. A memorial will be held at 2 p.m. on Saturday, August 16, 2014 at Lakeshore Drive Baptist Church, 21 Lakeshore Drive, Little Rock, 72204. In lieu of flowers, memorial contributions may be made to the Winthrop P. Rockefeller Cancer Institute at the University of Arkansas for Medical Sciences.
Published August 14, 2014