Rhonda Marie Harrison
Springfield, MO, 1962 - 2014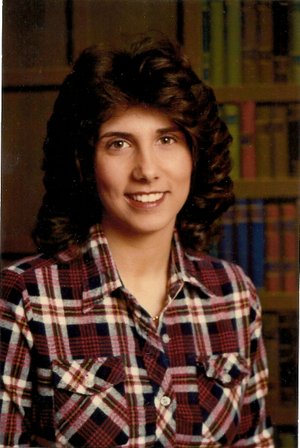 Rhonda Marie Harrison of Springfield, Mo. was born at St. Vincent's Hospital on July 15, 1962 in Little Rock, Ark. to parents Rondell and Sharon Harrison. She was preceded in death by her mother, Sharon Pyland Harrison in 2006. Rhonda is survived by her father, Rondell "Ron" Harrison, step-mother, Jane Garner Harrison both of Springdale, Ark., sister, Holly Ann Harrison Jones, brother-in-law Kent Lewis Jones, nephew Gregory Harrison Jones, and niece Bethany Lynn Jones all of Broken Arrow, Okla. She is also survived by numerous aunts, uncles, cousins, and a host of classmates and friends. She loved to be associated with her family's Blueberry Patch on Johnson Road in Springdale.
She passed away July 30, 2014 in Springfield, Mo. as a result of complications of injuries received in an earlier automobile accident. Rhonda Marie graduated Springdale High in 1980, where she represented the drama department and the award winning debate team. Two years running, she was awarded second chair alto in the Arkansas All-State Choir. Her senior year, she was voted Miss Congeniality in the SHS pageant. After graduation, she attended the University of Arkansas on a music scholarship, traveling the state as a member of the "Uarkettes" under the direction of Dr. Ballenger.
Rhonda lived in Springfield for 31 years, working for Park Central Hospital in the battered and abused women's and children's units. Later she worked as a computer specialist for Peterbilt Trucking Corporation, traveling Arkansas and Missouri training new hires at the company stores.
Private family services and interment at Bluff Cemetery, 4th Street, Springdale, Ark. will precede a public gravesite memorial service at 2 p.m., August 16th. Funeral services will be under the direction of Harold McCartney, with Dr. Billy Coffman officiating. Cremation was performed by the Springfield Mortuary.
Published August 14, 2014
OBITUARY SUBMITTED BY:
Ralph Robinson & Son
807 South Cherry Street, P.O. Box 5254, Pine Bluff, AR
Phone: 870-534-3131