Eloise Sherman
Morrilton, AR, 1924 - 2014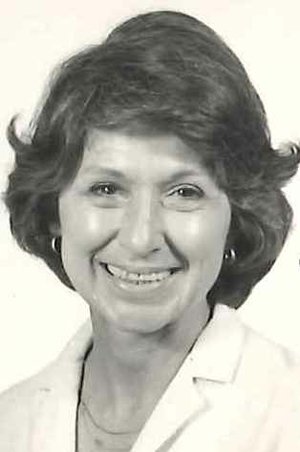 Dr. Eloise ("Snooky") Baim Sherman, 90, of Morrilton, Arkansas died peacefully on Thursday, August 7, 2014, after a long illness. She was surrounded by her family.
Dr. Sherman was the daughter of Aaron and Lula Hardin Baim and was born on July, 10, 1924 in Houston, Texas. She was raised in Pine Bluff, Arkansas and graduated in 1942 from Pine Bluff High School. She was known to her family and friends as "Snooky." Although she was a petite little thing, inside of her was a determined little spitfire.
She attended Lindenwood College (Lindenwood University) in St. Charles, Mo. and graduated from Lousiana State University, Baton Rouge, La., with a Bachelor of Science Degree in Commerce in 1946. Arriving back in Pine Bluff, Arkansas, she met her future husband and married. "Snooky" and Micky had two beautiful children together. "Snooky" was a Junior League of Pine Bluff past president and supporter of that organization for years, devoting her time and energy to their worthy causes, right up until the time she decided to go back to school and pursue a career in medicine.
Dr. Sherman obtained her Doctor of Medicine Degree from the University of Arkansas for Medical Sciences in Little Rock, Arkansas in 1965. She achieved her dream of becoming a physician, while at the same time raising two young children and commuting from Pine Bluff, Ark. to Little Rock, Ark. every day of the week for classes, driving on a narrow, two-laned road that burned up a lot of tires.
After graduating from medical school, Dr. Sherman went on to complete a year's internship in Medicine and Pediatrics and a residency at UAMS in Anatomic Pathology. Following her residency and Board Certification in Anatomic Pathology by the American Board of Pathology, she served as an assistant professor at UAMS in the Department of Pathology.
In addition to residencies in Pine Bluff, New Orleans, and Little Rock, Dr. Sherman was a resident of Savannah, GA for more than 30 years, where she was associated with Coastal Empire Pathology Services, Memorial Medical Center, and Coastal Medical Laboratory. At one time, she was in private practice for Adult and Adolescent Medicine.
Dr. Sherman was a past president of the Georgia Medical Society and past first vice president of the Medical Association of Georgia. She was appointed to the Georgia Composite State Board of Medical Examiners by former Georgia Governor Joe Frank Harris and served as both a member and president. She was also an Assistant Medical Examiner for Arkansas and Georgia. Dr. Sherman was an author and co-author of several medical journal publications, and she also served as a member of an American Medical Association Ad Hoc committee to review the then current medical ethics. She retired from her medical practice and later moved to Morrilton, Ark., located in the River Valley near Petit Jean Mountain, to live out her remaining days.
She was life member of Phi Kappa Phi, National Honorary Scholastic Society, the University of Arkansas Alumni Association, and the National Rifle Association.
Dr. Eloise Sherman was preceded in death by her sister, Beverly Baim Kennedy; a son-in-law, William "Bill" O. McGehee, and former husband, Milton "Micky" Daniel Sherman. She is survived by her daughter, Leslie S. McGehee, Morrilton, Ark.; her son, Scott T. Sherman and Terri Peterson Sherman of Richmond Hill, Ga.; six grandchildren and their spouses: S. Tyler Sherman II and Denise Lennon Sherman of Ellabell, Ga.; Alex, Kyle, and Ross Sherman of Richmond Hill, Ga.; Hannah McGehee of Morrilton, Ark.; Erin Merritt McGehee and husband Ryan of Little Rock, Ark.; many Baim and Sherman cousins.
Funeral arrangements were made by Harris Funeral Home of Morrilton, Ark. In keeping with Dr. Sherman's wishes, a private memorial service will be held in Texas. Remembrances may be made to: Camp Aldersgate, 2000 Aldersgate Road, Little Rock, Ark., (a camp for medical and/or special needs children) or a charity of your choice. Online guestbook: www.harrisfuneralhomes.net.
Published August 16, 2014
OBITUARY SUBMITTED BY:
Harris Funeral Home, Inc.
118 South Moose Street, P.O. Box 439, Morrilton, AR
Phone: 501-354-4575
http://www.harrisfuneralhomes.net/