Cynthia "Pat" Partena Cantrell Vassaur
Altheimer, AR, 1928 - 2014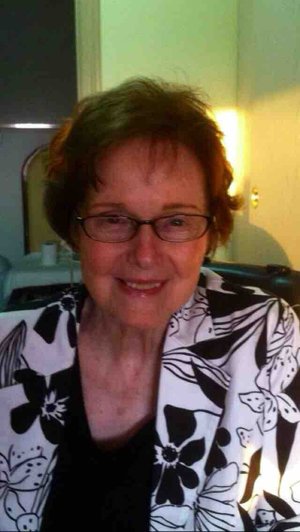 Cynthia Parthena "Pat" Cantrell Vassaur, of Altheimer/Springdale, Arkansas, was born on Nov. 6, 1928, in England, Arkansas. She passed into eternal life on Dec. 3, 2014. Her family came from northwest Alabama in the 1880's. She was a long time member of First United Methodist Church in Wabbaseka, Ark. She was an active Realtor for 48 years. Pat was a wonderful and loving mother to all of her family, and she will be greatly missed.
She is preceded in death by her parents, Jacob Cornelius Cantrell and Virgie Sadie Mae Tidmore Cantrell. John L. Vassaur, was a loving and dedicated husband to her until his death. They were married 38 years. She has siblings that are deceased; John Ed Cantrell, Albert "Shot" Cantrell, Richard Cantrell, Riley Cantrell, JC Cantrell, and sister, Marguerite Rainey McGhee. Pat is survived by her children; John Lewis Vassaur, (Kay) of Dallas, Texas, Brenda Vassaur Taylor (Joe deceased), of Fayetteville, Ark., Kimberly Vassaur Freeman (Armistead), of Altheimer/ Little Rock, Ark. She has 10 grandchildren: Mary Frances Sears ( Luke), of Hickory, N.C., Katherine Lynn (Chris), of Wake Forest, N.C., Matthew Vassaur (Rachel), of Temple, Texas, and John Vassaur (Hannah), of Temple, Texas, Coleman Vassaur Taylor of Fayetteville, Ark., Addison Vassaur Taylor (McKenzie) of Springdale, Ark., Isabelle Vassaur Taylor, of Fayetteville, Ark., Samuel Vassaur Taylor, of Fayetteville, Ark., Armistead C. Freeman III (Tres),of Fayetteville, Ark., Josylin Vassaur Freeman, of Memphis, Tenn. She has seven great-grandchildren. She has a surviving brother, Jerry L. Cantrell (Mary Sue) of Pine Bluff, Ark., and multiple nieces and nephews and grand-nieces and grand-nephews and a whole host of friends.
Graveside service will be held at 1:30 p.m., Saturday, December 6, 2014 at Mulberry Cemetery in England, Arkansas. Arrangements by Roller-Chenal Funeral Home, Little Rock, Arkansas (501) 224-8300. In lieu of flowers memorials may be made to Bible Study Fellowship International of which she was a member. https://www.bsfinternational.org/. Online guestbook:www.rollerfunerlahomes.com/chenal.
Published December 5, 2014