Isabel Gilliam
Malvern, AR, 1951 - 2014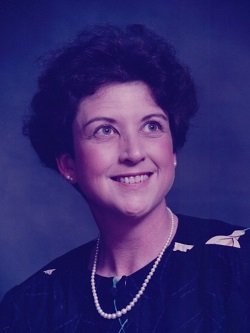 Isabel Gilliam, age 63, of Malvern, died Monday, December 1, 2014 at her home. She was born on May 28, 1951 in Fayetteville, Arkansas to the late William C. Gilliam and Rosamond Logan Gilliam. Reared and receiving her early education in Malvern, she lived and worked in Little Rock for a number of years in commercial banking, and then as an associate with National Old Line Insurance Company. Isabel was a Catholic.
She was also preceded in death by two brothers, Matthew Gilliam and William C. Gilliam, III, and by a sister, Mary Evalee Gilliam. Isabel is survived by her step-mother, Ruby Lambert Gilliam of Malvern, two sisters, Melissa Gilliam Ward and her husband Darrell of Little Rock, and Carroll Gilliam of Hot Springs; a step-sister, Rita Edwards and her husband Keenan of Malvern; a step-brother, Alan Scott Brimer of Boonville, Arkansas; a sister-in-law, Nancy Gilliam of Lafayette, Louisiana; a special nephew, Ted Gilliam of Conway; and a host of cousins.
A rosary will be said at 6:30 p.m. on Friday evening, December 5, 2014 at St. John the Baptist Catholic Church in Malvern. Memorial service will be held in the chapel of J.A. Funk Funeral Home on Saturday afternoon, December 6, 2014 at two o'clock with Deacon Bud Daven officiating. In lieu of flowers, memorials are requested to the local humane society. The family will be headquartered at 1519 Pine Bluff Street in Malvern. Online condolences may be sent via jafunkfuneralhome.com.
Published December 5, 2014
OBITUARY SUBMITTED BY:
J. A. Funk Funeral Home
318 Ash , Malvern, AR
E-mail: ptieear@swbell.net
Phone: 501-332-4625