Kristy Sue Carroll
of Little Rock, AR, 1955 - 2014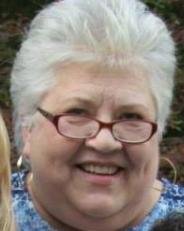 Kristy Sue Carroll, 59, passed away Wednesday, December 3, 2014. She was born in Rockford, Ill. on November 20, 1955 to Tom and Glenna Honeycutt. She was raised in Doniphan, Mo. and made her home in Little Rock.
Kristy worked at Arkansas Blue Cross and Blue Shield for 34 years and retired this past April. She also worked for Kroger on Chenal Parkway for over 15 years. She considered those that she worked with her family and made life long friends at both places.
Kristy fought Acute Myeloid Leukemia for the past eight years. During this time, she made so many friends during her treatments at Baptist Hospital in Little Rock and MD Anderson in Houston. Her family would like to thank the doctors, nurses and staff that cared for her all these years.
Those left to cherish her memories are three daughters; Jill Ross and husband Shane of Paron, Lindsey Carroll and fiance' Thomas McDonald of Little Rock, and Whitney Freeman and husband Kendric of Little Rock. She also leaves behind the highlight of her life her five grandchildren, Lily and Dean Ross, Bailey and Emma McDonald, and Kenlee Freeman. She is also survived by two sisters, Robin Honeycutt-Borsch of Datto, Ark. and Rita Bradford of Sullivan, Mo. and numerous nieces, nephews, cousins and relatives.
A memorial service will be held at 10 a.m., Monday, December 8, 2014 at Roller Chenal Funeral Home 13801 Chenal Parkway, Little Rock, (501) 224-8300 with Vernon Long officiating. Visitation will be from 6-8 p.m., Sunday, December 7, 2014 at Roller-Chenal Funeral Home. Memorials may be made to American Red Cross or Bethematch.org. Online guestbook:www.rollerfuneralhomes.com/chenal.
Published December 5, 2014