Larry Mabry
Huntington, WV, 1947 - 2014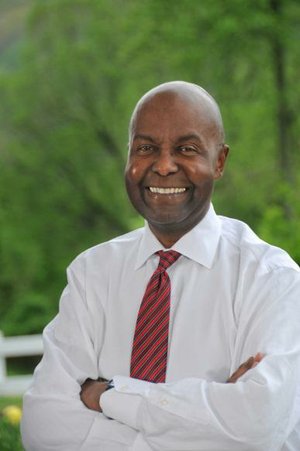 Larry Mabry of Huntington, West Virginia was born on August 17, 1947 in Birmingham, Alabama. Larry transitioned on Sunday, October 12, 2014 in Huntington, W.Va. He is survived by his wife Paulette Chiles Mabry, children Marcus Larry Mabry (Nikki Mabry) and Neka Lynette Mabry.
Larry was President and CEO of The Woodlands Retirement Community in Huntington, W.Va. and was formerly a Director at Arkansas Blue Cross Blue Shield, Vice President of Qual Choice of Arkansas and Executive Director of Presbyterian Village. Larry was well known in the running community and in 1989 he became one of three Arkansans to ever complete the Grand Slam of ultramarathons.
A memorial service will be held on Friday, December 5, 2014 at 4 p.m., Second Presbyterian Church, 600 Pleasant Valley Dr. 72227. Memorials in his honor may be sent to either the Foster Foundation at One Bradley Foster Drive, Huntington, W.Va. 25701 or Kristin Lewis Foundation at #2 Oakmont Court, Little Rock, Ark. 72212.
Published December 5, 2014