Marvin L. Wright
Wichita, KS, 1920 - 2014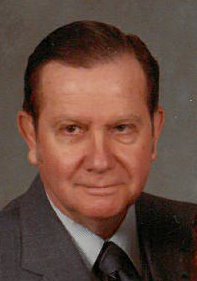 Marvin L. Wright, 93, retired from Boeing management in the Material Dept., died Tuesday, Dec. 9, 2014.
Funeral Service will be at 12 noon, Saturday, Dec. 13, 2014, at Downing & Lahey East Mortuary.
Marvin was happily married to his wife, Yvonne, for 73 years; she precedes him in death. He was an Assistant Scout Master for 26 years with Troop 662, Calvary United Methodist Church, during which all five of his sons received the Eagle Scout Award. For his leadership, Marvin was awarded the Silver Beaver Award, the highest honor for a scout leader. In his free time, Marvin loved to fish and hunt. He was also a lifetime member of the United Methodist Church. He was preceded in death by his son, Charles L. Wright.
He is survived by his sons, Wayne (Elaine) of Vancouver, Wash., Dr. M. Dean (Nancy) of Wichita, George (Helen) of Fort Worth, Texas, Greg of Moline, Kan.; eight grandchildren; 14 great-grandchildren. Memorials established with: Calvary United Methodist Church or Boy Scout Troop 662 at Calvary United Methodist Church, both located at 2525 N. Rock Rd., Wichita, Kan. 67226.
Published December 13, 2014