Martha Alice Pridgen Stebbins
of Little Rock, AR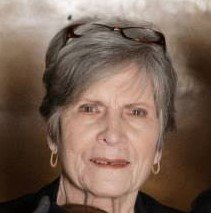 Martha Alice Pridgen Stebbins, 82, of Little Rock, Arkansas won her battle with cancer and went to be with her Savior on December 21, 2014, surrounded by her family. She was truly a woman of Proverbs 31. Her love for God, family and others was shown throughout every aspect of her life.
She was born in Royal, Arkansas to Patrick and Ora Pridgen. Growing up, she was actively involved in the Salvation Army and instilled her love for God and this ministry to her family throughout her life. For many years she was a restauranteur as an owner of the Canton Tea Garden in Little Rock. Martha later found her calling in life in geriatric nursing and caring for others. In 1979, she received her nursing license and followed her calling and passion until last year at the age of 81. She loved and was loved by all of her patients and their families. Martha was a woman of many talents. She created beautiful pieces of ceramic art. Many are those who were blessed with her beautiful creations. Martha loved being surrounded by her daughters, grandchildren and great-grandchildren. As she constantly said, they were her angels.
Survivors include her daughters, Kathy Morshedi (Sasan) of Houston, Phyllis Sullivan (Tony) of Bryant, Patsy Hale of Benton, Rebecca Moreno (Ray) of Sherwood and Marcia Ketterman (Will) of Benton and daughters of the heart, Alice Williams, Melissa Nicholas and Nita Ithipathachai; sisters, Nancy Johnson, Edna Sadler, Patricia McKinney and a sister of the heart, Cheryl Ford; 23 grandchildren, 16 great-grandchildren; countless other children and grandchildren of the heart, as well as a host of family and friends.
Martha was preceded in death by the love of her life, George Homer, her only son, George Jr., her parents, and siblings, Francis, Charles, Patrick and Edward.
The family would like to send a heartfelt thank you to Dr. Drew Kumpuris for taking such loving care of our momma for the past 34 years. Our family takes great comfort in knowing that our precious momma is celebrating this Christmas with our Savior and our many loved ones.
Visitation will be Friday, December 26 from 6-8 p.m. at Little Rock Funeral Home, 8801 Knoedl Ct. (NW corner I-630 and Barrow Rd.). Services will be Saturday, December 27 at 10 a.m. at the funeral home, officiated by Rev. Rod Loy and Martin Quick. Interment will follow at Oak Grove Cemetery at Royal. Donations to the Salvation Army in honor of her name are greatly appreciated.
Arrangements by Little Rock Funeral Home, (501) 224-2200. Martha's online guestbook may be signed at www.littlerockfuneralhome.com.
Published December 24, 2014
OBITUARY SUBMITTED BY:
Little Rock Funeral Home
8801 Knoedl Ct., Little Rock, AR
Phone: 501-224-2200