Floyd Ben Bargiel
of Sherwood, AR, 1926 - 2014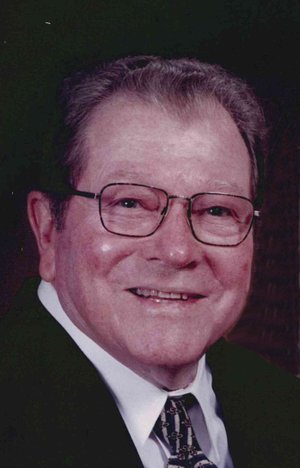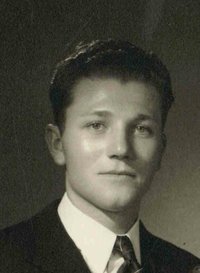 Floyd Ben Bargiel, loving father and friend, passed away on February 15, 2014, due to complications from a stroke. He was 87. Floyd spent his final days at Baptist Health, Little Rock surrounded by his family.
Floyd was born in North Little Rock on May 18, 1926 to Ben and Mary Bargiel. At age 18, he was stationed in Yokohama, Japan as a member of the Military Police Regiment during World War II. He was awarded the Overseas Service Bar, Victory Ribbon, Japan Occupation Ribbon and Asiatic Pacific Theater Campaign Ribbon. Upon his return to Arkansas, he began a 30 year career with the Veterans Administration, Ft. Roots.
On October 19, 1948, he married Agnes Adelaide Bawiec, and on July 6, 1960, Floyd and Agnes were blessed with the birth of their only child, Connie. At that time, Floyd took on his greatest role and that was "Daddy".
Nearing his retirement from the Veterans Administration, Floyd and Agnes purchased Community Bakery in late 1978, from their friend, Ralph Hinson. Throughout his life, he enjoyed hunting and fishing, and Floyd had a passion for playing, collecting, and repairing fine, quality violins. He was relentless in keeping his yard, rose garden and landscaping one of the best in the neighborhood. The racing season at Oaklawn Park was enjoyed by Floyd, and he was always quite the handicapper.
On November 29, 1992, his only grandchild, William Tyler Prause was born and this began a whole new chapter in his life as "Papa". For years and years, there was never a swim team, soccer, basketball or football game that Papa ever missed. His greatest joy was cheering on his grandson at Christ the King, The Zebras, The Bucks, or Catholic High School.
Floyd loved his family and relished all family dinners, holidays, and events. Above all else, he loved our Lord; his Catholic faith deeply rooted in him. Floyd and Agnes had just celebrated 60 years of marriage upon her death in October 2008. After that time, his daughter Connie became his constant companion, as they went everywhere together. Her incalculable grief can only be comforted by the memory of his smile, bright blue eyes and eagerness to please.
Floyd was also preceded in death by his parents, and siblings: Bernadine, Walter, Ted, Anna Helena, Felix, Albina, Alois and Adam. He is survived by his daughter, Connie Prause Harkins and her husband, Al; his grandson, Tyler, and Al's children, Brian, Claudia, and Lincoln. Floyd is also survived by his special sister and guardian angel, Mary Bargiel Brumley and her son, Joel and wife, Renee, along with numerous nieces, nephews, and cousins.
A special thank you to Msgr. Francis Malone for his concern and spiritual guidance during Daddy's illness and to all of our friends and family for their prayers and care.
Arrangements by North Little Rock Funeral Home. Services will be held at Christ the King Catholic Church, 4000 North Rodney Parham Road, Little Rock, Arkansas on Saturday, February 22, 2014, with Rosary at 2:30 p.m. and Mass of Christian Burial at 3 p.m., with Msgr. Francis Malone officiating. Interment will follow the service by Deacon Brunon Strozyk at the Immaculate Heart of Mary Cemetery.
Please join the family for a luncheon at 1 p.m. at the Ministries Building of Christ the King, 2nd floor, preceding the services.
In lieu of flowers, the family requests that memorials be made to Christ the King Catholic Church, 4000 North Rodney Parham Road, Little Rock, Arkansas 72212. Online obituary at www.SmithFamilyCares.com.
Published February 21, 2014
OBITUARY SUBMITTED BY:
North Little Rock Funeral Home
1921 Main St, North Little Rock, AR
E-mail: mail@nlrfh.com
Phone: 501-758-1170