Willie B. Simpson, Sr.
Eudora, AR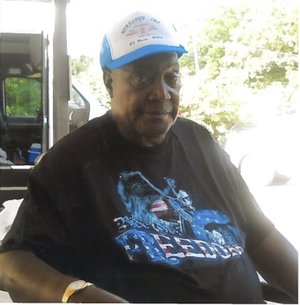 Willie B. Simpson, Sr., 78, of Eudora, Ark. passed away Thursday in Greenville, Mississippi. He was born to the late Perry and Gladys Simpson. He was proceeded in death by three brothers.
He leaves to cherish his wife of 46 years, Mary M. Simpson of Eudora, Ark.; Three sons, Dicky (Justine) Simpson, Bryant, Ark., John (Deborah) Simpson, Dallas, Texas and Willie (Carla) Simpson, Jr., North Little Rock, Ark.; one brother and one sister of Baton Rouge, La.; Two grandchildren and three great-grandchildren and a host of nieces, nephews and cousins.
Funeral service will be held at the Ministers Institute Saturday, January 4, 2014 at 11 a.m. in Eudora, Ark. Arrangements through Dillards Funeral Home in Eudora, Ark. (870) 355-4888.
Published January 1, 2014