Jimmy Graton Shirrell
Southlake, TX, 1936 - 2014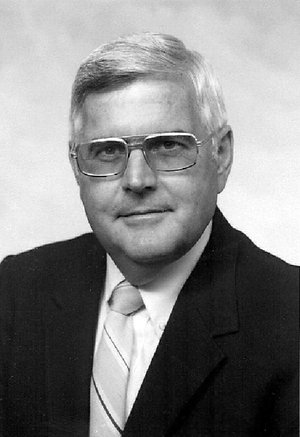 Jimmy Graton Shirrell, age 77, of Southlake, Texas, passed away on January 2, 2014. A native of Batesville, Ark., Shirrell was the son of the late Frank Shirrell and the late Pearl Hampton Shirrell Wilson. He is survived by his wife of 57 years, Martha Jean Huggins Shirrell; a son, James Franklin Shirrell and his wife, Mollie Annette Hall Shirrell; two granddaughters, Molly Kathryn Shirrell and Lauren Grace Shirrell, all of Southlake, Texas; and a grandson, Stuart Franklin Shirrell of Kampala, Uganda.
Shirrell graduated from Batesville High School and Lyon College. He also attended the University of Arkansas at Fayetteville and was a member Kappa Alpha Order. He lived the majority of his years as a Batesville resident where he owned and operated Shirrell Printing Company and The Media Market, Inc. He served as President of the Batesville Jaycees and the Batesville Rotary Club. Shirrell was a member of the Central Avenue United Methodist Church, where he also served in various leadership capacities.
One of Shirrell's most treasured experiences was to publicly serve the residents of the City of Batesville for 20 years from 1971 to 1990, including 10 years as a city councilman and 10 years as its mayor. His desire for the City of Batesville to be positioned as a top ranked competitor among its peers for economic development, while also delivering an unmatched quality of life for its residents was evident in each of his public, charitable, and business activities. Significant priorities and accomplishments included industrial development, recruitment, and retention; solid waste management compliance and facility upgrades; and the creation of a unique inter-local agreement with Independence County to provide police services for the City.
Shirrell's public service also extended to the Arkansas Municipal League, where he served as its President. In 1991 Shirrell and his wife moved to Little Rock, Ark., and was named a Deputy Director of the Arkansas Department of Environmental Quality. He subsequently joined FTN & Associates of Little Rock, where he was active in business development for water and environmental resources consulting services. While in Little Rock, Shirrell and his wife were members of Trinity United Methodist Church and its Open Door Sunday School Class, and Pulaski Heights United Methodist Church and its Roundtable Sunday School Class.
In 2009, Shirrell and his wife moved to Southlake, Texas, where they are members of White's Chapel United Methodist Church and the Faithbuilders Sunday School Class. Throughout his life, Shirrell has avidly enjoyed golf, bridge, reading, cooking, and travel.
The family will receive friends at Roller Crouch Funeral Home in Batesville from 4 to 6 p.m., Monday, January 6. A graveside service is planned at Oaklawn Cemetery in Batesville on Tuesday, January 7, at 10 a.m. A Celebration of Life Service will be held at 2 p.m. on Tuesday at Central Avenue United Methodist Church in Batesville. Pallbearers will be Donald Hedden, Bud Kerr, Bud Shreve, and Fred Wann, all of Batesville; Jim Edwards and Joe Teeter of Little Rock; Jasper Bittick of Keller, Texas; and Jerry Orler of Southlake, Texas.
In lieu of flowers, memorials can be made to Central Avenue United Methodist Church, 1205 N. Central Avenue, Batesville, Ark. 72501, Lyon College, 2300 Highland Drive, Batesville, Ark. 72501 or a charity of choice. Online guestbook: www.rollerfuneralhomes.com.
Published January 4, 2014
OBITUARY SUBMITTED BY:
Roller-Crouch Funeral Home
510 College Park, P.O. Box 2576, Batesville, AR
Phone: 870-793-4161
http://www.rollerfuneralhomes.com/