Mark Christopher Pevey
Monticello, AR, 1988 - 2014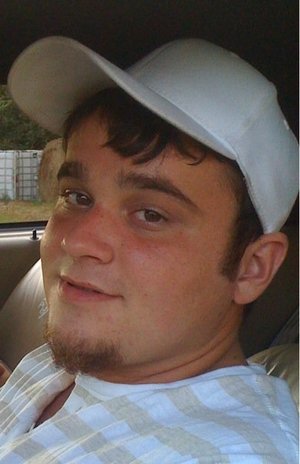 Mark Christopher Pevey, age 25 of Monticello passed away Friday, Jan. 3, 2014, at Jefferson Regional Medical Center in Pine Bluff. He was born Oct. 10, 1988 in Farmington, Mo.
He was a member of First Assembly of God Church of Monticello and worked for Custom Trucks. He was an avid hunter and fisherman and loved spending time with his sons, nieces and nephews. He was preceded in death by his grandfather, Jerry Pevey; his grandmother, Sandra Straughn; and his great-grandparents, Myrtis and Travis Pevey and Hubert Gumpert.
Survivors include his wife, Shelly Adams Pevey of Monticello; two sons, Christian Blayze Pevey and Travis Ashton Pevey both of Monticello; his mother and father, Mark Ashton Pevey and Tami Wynne Straughan Pevey of Monticello; one sister, Christine Hoskins and husband, Roger (Bubba) of Monticello; two brothers, Trey Pevey of Colorado and Gerald Pevey and wife, Julie of Bella Vista; his grandparents, Beverly Pevey of Pine Bluff and Tom & Betty Straughan of Farmington, Mo; and four nieces and nephews, Elizabeth Donaldson, Karleigh Hoskins, Trenton Hoskins and Maddie Pevey.
Funeral service will be 1 p.m., Tuesday, Jan. 7 at Stephenson-Dearman Chapel with burial to follow in Campground Cemetery. Visitation will be from 6-8 p.m. Monday night at the funeral home. Online guestbook www.stephensondearman.com.
Published January 6, 2014
OBITUARY SUBMITTED BY:
Stephenson-Dearman
P O Box 506, Monticello, AR
Find it at: Hwy 425 N.
E-mail: sdearman@ccc-cable.net
Phone: 870-367-2451
http://www.stephensondearman.com/