John Hilger Patton
Las Vegas, NV, 1927 - 2014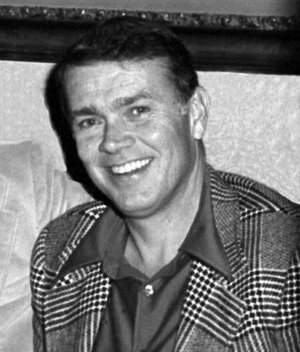 John Hilger Patton, 86, was born Aug. 31, 1927 and passed away peacefully the morning of Jan. 6, 2014. He is survived by his wife of 19 years, Danette Jean Patton, and preceded in death in 1993 by his wife of 41 years, Anne Merry Patton. John is also survived by son, Mark Clifton Patton and granddaughter Annie; son, Bryant Hilger Patton and wife, Darlene and grandsons, Nathaniel and Jacob. John Kimball Patton was John's oldest son who passed away in 2006 and is survived by granddaughter, Jennifer.
John touched so many lives with his unique perspective on life derived from his many and varied experiences including childhood and early life in Little Rock, Ark., his attendance at Castle Heights Military School, throwing a mean curveball as a semi-pro pitcher for the Little Rock Doughboys, service to his country as an enlisted member of the U.S. Army, graduation from Northwestern University and subsequent law degree, years as an executive with Associates Financial Corporation, a short but interesting tenure as a car dealer in Birmingham, Ala., years as a professional gambler, and years in the oil and gas business as President and CEO of Trans-Texas Energy, Inc. in Dallas. John had many tales of sportsmanship, golf and gambling prowess and was formerly a proud member of Cherokee Country Club in Atlanta, Glen Lakes Country Club and Bent Tree Country Club in Dallas, and the Dallas Petroleum Club. John was also one of the originators of the "Swinging 50", a passionate group of 50 couples in Atlanta that adored swing music.
Those who knew and met John will always remember his "mind like a steel trap", his engaging and electric personality, his infectious laugh, and his absolute adherence to integrity and treating others as he wanted to be treated. He will be missed by all, but his legacy will live through all those he touched. There will be no memorial service, as that was John's desire, but the family suggests, if compelled, to send donations to the Alzheimer's Association at alz.org.
Published January 12, 2014