Quenton "Dago" Rowton
Marianna, AR, 1942 - 2014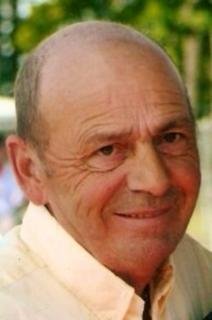 Quenton "Dago" Rowton, 71, of Marianna, Ark. passed away Friday, Jan. 10, 2014. He was born Friday, Nov. 06, 1942 to Denver Rowton and Norma Lee Cooper Rowton.
Quenton "Dago" is survived by his wife, Donna Belle Williams Rowton, of the home; one son- grandson, Drake Rowton, of Marion, Ark.; three daughters, Star Blackwood (Hank) of Marion, Ark., Lynn Morris (Scotter) of Conway, Ark., Jahnae Rowton (Mark Cook), of Haynes, Ark.; nine grandchildren, A. J. Cook Smith, Darren Blackwood, Justin Blackwood, Justin Carlow, Hannah Carlow, Markley Cook, Benjamin Morris, Libby Cook; five brothers, Hodge Rowton(Jenice) of Glenwood, Ark., John Paul Rowton (Shirley) of Batesville, Ark., Jackie Rowton (Teresa) of Hot Springs, Ark., Albert Rowton (Betty) of Lonoke, Ark., Clayton Rowton (Tammy); and a host of nephews, nieces, and friends.
Quenton "Dago" was preceded in death by his parents; and three brothers, James Richard Rowton, Charles Rowton, and Bobby Rowton.
Quenton "Dago" was retired from the United States Post Office where he was Postmaster and from Roller - Citizens Funeral Home where he was a Director.
He was also a member of the Rotary Club of Marianna, The American Legion, and the Senior Circle "Coffee Club."
Services for "Dago" will be held Tuesday, Jan. 14, 2014 at First Baptist Church at 2 p.m. Visitation will be held Monday, Jan. 13, 2014 from 5–9 p.m. at Roller – Citizens Funeral Home in Marianna. Roller-Citizens Funeral Home Marianna has charge of arrangements. (870) 295- 2528.
Published January 12, 2014
OBITUARY SUBMITTED BY:
Roller-Citizens / Marianna
621 W. Chestnut St., P.O. Box 446, Marianna, AR
Phone: 870-295-2528