Buddy Brown Spivey
of North Little Rock, AR, 1941 - 2014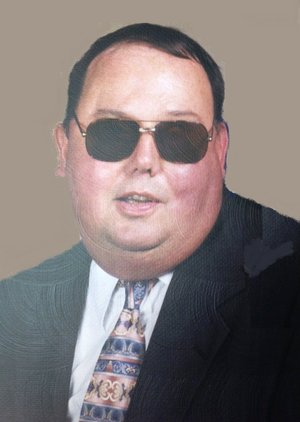 Buddy Brown Spivey, born December 31, 1941 in Washington D.C., died on January 9, 2014 in North Little Rock, Arkansas. He was a true American hero. When asked how he was doing, Buddy always responded with an emphatic "OUT-STANDING!"
Buddy was a proud member of the United States Marine Corps. On December 7, 1967, he was severely injured by an explosion in Vietnam. He spent 18 months in the Philadelphia Naval Hospital. He was totally blind, lost his right leg and suffered brain damage. But he never lost his spirit. Buddy earned two Purple Hearts, two Bronze Stars and retired from the Marines at the rank of Captain.
After being injured, Buddy returned to his Alma Mater and earned a Master's Degree in Counseling (1971) and an Education Specialist Degree (1972) from the University of Arkansas. Buddy worked a full career until he retired in 2007. He served as a Field Representative for the Blinded Veterans Association for 10 years. He traveled alone over 14 states counseling and helping other blinded veterans. He later worked as a psychologist at the VA Hospital in Little Rock. He was an active member of the Disabled American Veterans Association.
Buddy was the DAV "Outstanding Disabled Veteran of the Year" in 1975. The award was presented to him by President Ford in the Oval Office and at the DAV National Convention in Hawaii. He received the DAV Department of Arkansas Achievement Award the same year. In 1976, he received the Tau Kappa Epsilon National Achievement Award. He received the "No Greater Love Award" for Vietnam Veterans presented by Congressman John Paul Hammerschmidt in 1977. He was an Outstanding Young Men of America honoree in 1981. In 1989, he received the "Major General Melvin J. Mass Achievement Award" from the Blinded Veterans Association. He also served as a board member for the State of Arkansas Division of Services for the Blind from 1975 to 2006.
Buddy loved being a part of something bigger than himself, whether it was the Razorbacks Marching Band, the Marine Corps, the Disabled American Veterans Association, the Blinded Veterans Association or even the Edsel Owner's Club. He was also a member of Tau Kappa Epsilon, the American Legion, the First Marine Division, the Third Marine Division, the Marine Corps League, the Retired Officers Association, the National Order of Trench Rats, the Arkansas BVA Razorbacks Regional Group, the Military Order of the Purple Heart, and the First United Methodist Church in North Little Rock.
People were drawn to Buddy. Not only because of his personal story, but because of the way he told stories, and because of the way he loved and listened to others. He always wanted to know about other people and to hear their stories. He remembered every detail from them.
Buddy was a Methodist and devout Christian. He prayed for others all day, every day. He always told his friends and family how much he loved them and how proud he was of them. Buddy had unlimited compassion for others, but he never felt sorry for himself.
Buddy is survived by his wife Jeanne Spivey; his son and daughter-in-law, Patrick and Elizabeth Spivey of Little Rock; his step-daughter, who Buddy thought of as a daughter, and son-in-law, Michelle and Andrew Nichols of Oceanside, California; two grandchildren, Audrey and Adeline Spivey of Little Rock; his uncle Calvin Spivey of Rogers; his aunt Adeline Spivey of Rogers; and numerous cousins, all of whom Buddy loved dearly.
Funeral services for Buddy will be held Friday, January 17, 2014, at the First United Methodist Church in North Little Rock at 11 a.m. Visitation will be held at Griffin Leggett–Rest Hills in Sherwood, Thursday, January 16, 2014 from 6-8 p.m. He will be interred at Arlington National Cemetery. In lieu of flowers, the family asks that memorials be sent in honor of Captain Buddy Brown Spivey to the Blinded Veterans Association or the Marine Corps League Foundation. Please visit www.GriffinLeggettHealeyRoth.com for more information.
Published January 14, 2014
OBITUARY SUBMITTED BY:
Griffin Leggett Healey & Roth
5800 West 12th Street, Little Rock, AR
Phone: 501-661-9111