Fred W. Middeton
Southaven, MS, 1939 - 2014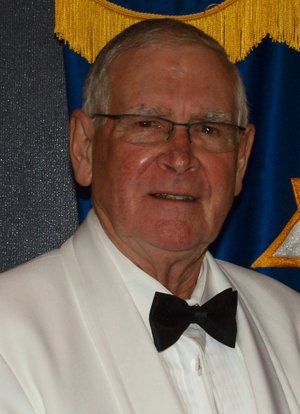 Fred W. Middeton passed away on January 10, 2014, at Germantown Methodist Hospital. He was born to Frank and Virginia Middleton in Little Rock, Ark. on July 25, 1939.
He leaves behind his wife, Ginger Farris Middleton, with whom he had a loving 45 year marriage. He also leaves a daughter, Kara, and son, Andrew (Aime). Fred had two grandchildren, Zachary, 12, and Joshua, 14. He also leaves behind a brother, Jim (Pat) and a sister, Anita.
Fred had a long and distinguished career as a writer and a Public Relations professional. He retired from the National Cotton Council, where he was the Public Relations Director. He worked as a sports writer at The Commercial Appeal and as the Sports Information Director at the University of Memphis. Fred was very active at Christ the King Catholic church in Southaven, Miss. and also worked with the Catholic Church at the state level. Most recently, he was the Program Director for the Knights of Columbus in the state of Mississippi. For his local chapter, he held the Trustee position and was the Parish Liaison. He was the Grand Knight of the local chapter in 2012-2013, where he started the Coats for Kids program. In 2013, he won the "Knight of the Year" award for the diocese of Jackson.
Visitation will be held at Christ the King church on Tuesday, January 14 from 7-8 p.m. and the funeral Mass will be held at 10 a.m. on Wednesday morning. Christ the King 785 Church Rd West Southaven, Miss. 38671 (662) 342-1073 http://www.ctkshaven.com/. In lieu of flowers, the family requests donations be made to the American Lung Association http://www.lung.org. Arrangements are in the care Twin Oaks Funeral Home in Southaven, Miss.
Published January 14, 2014