John S. Workman
Conway, AR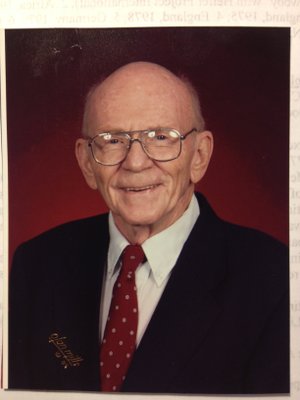 Retired Methodist minister and journalist John S. Workman of Conway, 86, died on January 9. Rev. Workman was best known for his work, beginning in 1979 into the early '90s, as the Arkansas Gazette's religion editor. At the Gazette, his work as both a reporter and columnist made him one of Arkansas' most respected and influential voices on religion and its importance in American life.
Earlier Workman served in several pastoral assignments in Arkansas from 1953 to 1973, including churches in Newark, Oil Trough, Cabot, Berryville, Sylvan Hills, and Little Rock. The Methodist Church then appointed him to the Arkansas Methodist, where he edited the denomination's state newspaper for six years.
Born in Fayetteville, Arkansas in 1927, Workman was the second son of Rev. James W. Workman and Meta Sue Sparks Workman of Fordyce. He became the fifth in a line of Methodist ministers in the Workman family stretching back to the earliest days of Methodism in America. He served in the U.S. Army (1945-47) in the Pacific, Japan and Korea; and earned degrees from Hendrix College and SMU.
He is survived by brothers James W. Workman, Jr. of Arlington, Wash. and Walter E. Workman of Kerrville, Texas; Ruth Elizabeth Teague Workman of Conway, his wife of 64 years, and their children: John S. Workman, Jr. of Ridgewood, N.J.; Paul Steven Workman of Owasso, Okla.; Susan Workman Jones of Miami, NM; and Charles M. Workman of Valeyres-sous-Montagny, Switzerland.
The memorial service will be at the First United Methodist Church in Conway, on Saturday, January 18, at 1 p.m. In lieu of flowers, the family would welcome memorial donations made to First United Methodist Church of Conway, Hendrix College, or Heifer International.
Published January 14, 2014