Louise Mattar Whidden
Hot Springs, AR, 1926 - 2014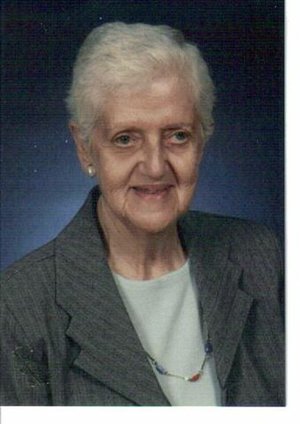 Louise Mattar Whidden of Hot Springs, Ark., died on Sunday, Jan. 12,2014 in Arkansas Hospice at Mercy Hospital, after a long battle with Parkinson and heart disease. Louise was 87 years old, she was born, May 26, 1926, in Hot Springs, Ark., the daughter of Selim and Emily Mattar. She grew up in Hot Springs and spent summers in Oak Bluffs, Mass. She attended Lindenwood College, Oklahoma A&M, and the University of Arkansas, where she studied Social Work. She worked for the Garland County Social Services for 30 years as a licensed social worker. After retirement Louise was employed at Lakewood Home for 10 years.
Louise is predeceased in death by her parents, Selim and Emily Mattar; her brothers, Elie and George Mattar; and one sister, Helen Alaimo.
She is also predeceased in death by her beloved husband of 30 years, Glyn R. Whidden. Survivors include one son, Steven Krueger; two grandchildren, Hilary and Steven, their spouses Ray and Lisa. She also leaves two great grandchildren, Emily and Sean. Survivors also include numerous nieces and nephews.
Louise was a member of the Oaklawn Missionary Baptist Church and the Gleaners Sunday school class. She belonged to the Busy Bees Home Extension Club and the Emblem Club. She was also a member of the Friends of Garland County Library. Louise was an avid reader and she loved to travel.
Visitation will be Tuesday Jan. 14 from 6-8 p.m. at Gross Funeral Home. Graveside services will be at Crestview Cemetery, Wednesday, Jan. 15 at 11 a.m., with Brother Jeff Hill officiating. Honorary pall bearers include the employees of Brookfield Assisted Living, Larry Loe, Bill and Faye Willis, Marie Pamplin, Alice Simcox, Barbara Morgan, Jim and Anita Gottlieb and her caregiver, Mary Lane. In lieu of flowers please make donations to Arkansas Hospice. The online obituary, guestbook, and memorial tribute are available at www.grossfuneralhome.com.
Published January 14, 2014
OBITUARY SUBMITTED BY:
Gross Funeral Home
120 Wrights St, Hot Springs, AR
Phone: 501-624-1244