Emily Henry Oates
Morrilton, AR, 1930 - 2014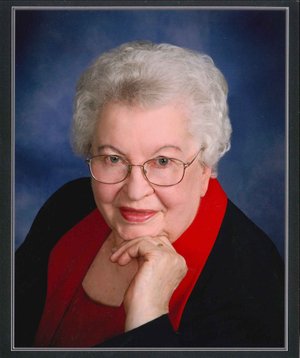 Emily Henry Oates, age 83, died on January 27th. She was born in Pottsville, Arkansas, April 22, 1930 the daughter of John Forrest Henry and Ola Belle Boggess Henry.
She finished Pottsville High School, graduated from Arkansas Polytechnic College with an AS degree in Home Economics and Business and received a MSE degree from UCA in Conway.
Emily taught at Shawnee Public School in Joiner, Ark.; South Ward School and Sacred Heart School in Morrilton and retired after being employed for 24 years with the Arkansas Department of Vocational and Technical Education. She was an active member of First United Church, Morrilton and a number of community organizations.
She was preceded in death by her parents; a second mother, Margaret Jane Brooks Henry; an infant sister, Eloise; her husband, Wade Oates Jr.; and a daughter, Janet Emelia Ralstin, and a brother, Forest Henry of Little Rock. Dhe is survived by one son, Randall Oates; one grandson, Ben and wife Laura and great granddaughter Emily Aspen; one granddaughter, Brook Criner and husband, Terry; a brother, William Henry and wife Jo of North Oaks, Minn. one sister, Jane Phillips and husband, John of Tulsa, Okla.; and 10 nieces and nephews.
A Memorial Service will be held at First United Methodist Church, Morrilton on Wednesday, January 29, at 2:30 p.m. with Rev Todd-Paul Taulbee officiating. Family visitation will be at 1 p.m. at the church.
In lieu of flowers donations may be made to a favorite charity or to the Renovation Fund of FUMC Morrilton, 201 S. Chestnut Street, Morrilton, Ark. 72110. Arrangements under the direction Harris Funeral Home of Morrilton. Online guestbook: www.harrisfuneralhomes.net.
Published January 28, 2014
OBITUARY SUBMITTED BY:
Harris Funeral Home, Inc.
118 South Moose Street, P.O. Box 439, Morrilton, AR
Phone: 501-354-4575
http://www.harrisfuneralhomes.net/