Jack Albert Knight Sr.
Melbourne, AR, 1935 - 2014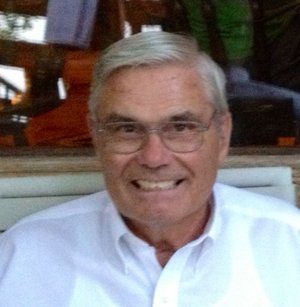 Jack Albert Knight Sr., 78, of Melbourne died Friday, January 24, 2014 at his home in Melbourne, Arkansas. He was born on June 10, 1935 in Stone County, Arkansas to the late Ralph and Lela Knight.
He was baptized as one of Jehovah's Witnesses on September 10th, 1950 and served faithfully as one of Jehovah's Witnesses all of his life. He enjoyed travelling around the world and especially enjoyed meeting with fellow Jehovah's Witnesses in each country. He delighted in obeying Jesus command (Matthew 24:14 and Matthew 6:10) to share the good news of God's Kingdom with his neighbors in Izard County for the past 43 years. He was privileged to serve not just the local congregation but to help in organizing large conventions for Jehovah's Witnesses as well as assisting in building Kingdom Halls and Assembly Halls. He was also known as an entrepreneur from a very young age. His many business adventures included insurance, logging, construction, HVAC, and most recently in 1969, he and his wife, Carole founded Silica Transport, Inc. at Guion, Arkansas and MidSouth Bulk. Services at West Memphis, Arkansas.
He is survived by his wife of 60 years, Carole (Thoman) Knight of the home; son, Jon Knight and his wife Leesa of Memphis; daughter, Summer McHalffey and husband Ron; son, Jackson Knight and wife Marianne; son, James Knight and his wife LaDonna; daughter, Ember Sisk and husband Jamie all of Melbourne; son, Joe Knight and his wife, Renee of Tarpon Springs, Florida. Other survivors include ten grandchildren, Jessica Ringle and her husband, Dan of New Orleans; Jonathan Knight and his wife Angela of Memphis; Kaci Apple and her husband, Brandon of Batesville; Jared McHalffey and his wife, Lindsey; Misty Knight all of Melbourne; Cheyenne Cairns and her husband, Rowan of Batesville; Victoria Sisk; Collin Sisk both of Melbourne; Ryan Knight; Chloe Knight both of Tarpon Springs; and two great-grandsons, Benjamin Apple and Sawyer Cairns both of Batesville. He was preceded in death by his parents; and two brothers: Ralph Knight Jr. and Abe Knight.
Visitation was Saturday, January 25th at Roller-Crouch Funeral Home. A graveside service was held Sunday, January 26, 2014 in Marcella Cemetery. A memorial service will be held on Saturday, February 1, 2014 at 3 p.m. at Ozarka College in Melbourne and is open to all.
Published January 28, 2014